Word document is the most frequently used software in everyone's work. It is used to edit text, process pictures, design layouts, etc. It is convenient and fast, but it also encounters many problems when using word, such as often receiving the request to convert word files to pdf , Many people don't know the method, and they are embarrassed to ask others. They operate indiscriminately for a long time, and they will also delay work. They want to download a conversion software, but there are many kinds of software on the Internet. If you download them casually, you are afraid that there will be viruses, which will not only hurt your computer. , the stored files are also leaked out. Many people want to know, what platform is the best for converting word files to pdf?
Open the browser and search for PDF online conversion platform - PDFasset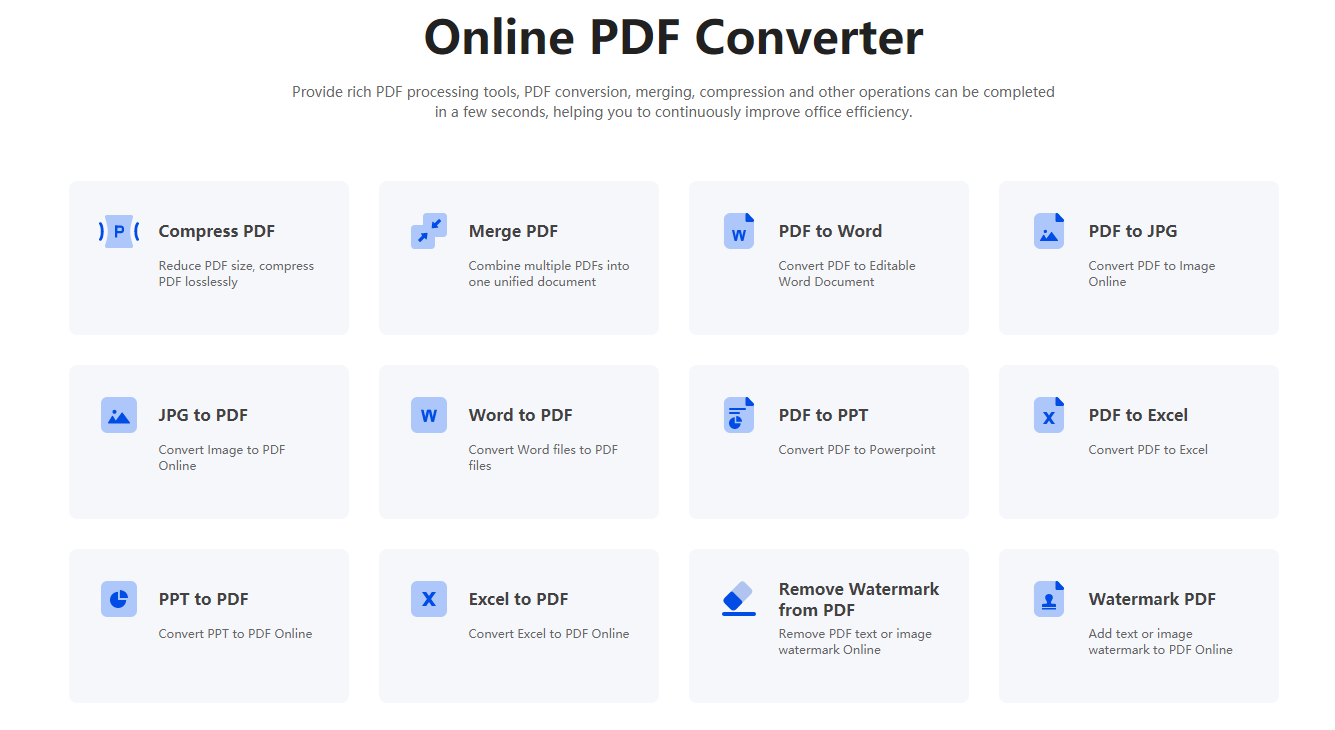 Find the "Word to PDF" function on the homepage of the website, click to enter the file upload page, click "Select Upload File", and upload the Word document to be converted to the window
Click the "Start Conversion" button and wait for a few seconds to complete the conversion of Word to PDF
Click the "Download" button to get the converted PDF document
What software do you use to convert word file to pdf has the answer, you will always encounter various problems in your work, you can ask others for some small questions, but too many times, it will inevitably affect other people's work, such as word file to pdf Topics such as format can be solved on PDFasset, please go to the website to experience it!