Word document is a commonly used streaming editing file, which is more suitable for content editing, but this kind of document may appear when opened by different devices or software, or the typesetting is deformed or garbled, so how to solve it? Converting Word documents to PDF format with fixed layout is the best choice. PDF is a typesetting document invented by Adobe. It has good security and stability, and there is no typesetting inconsistency when reading PDF files. How to convert word to pdf in batches? Which tools are better to use to convert word to pdf in batches? What are the requirements for converting Word to PDF? Check out the article below to find out.
Open the browser and search for PDF online conversion platform - PDFasset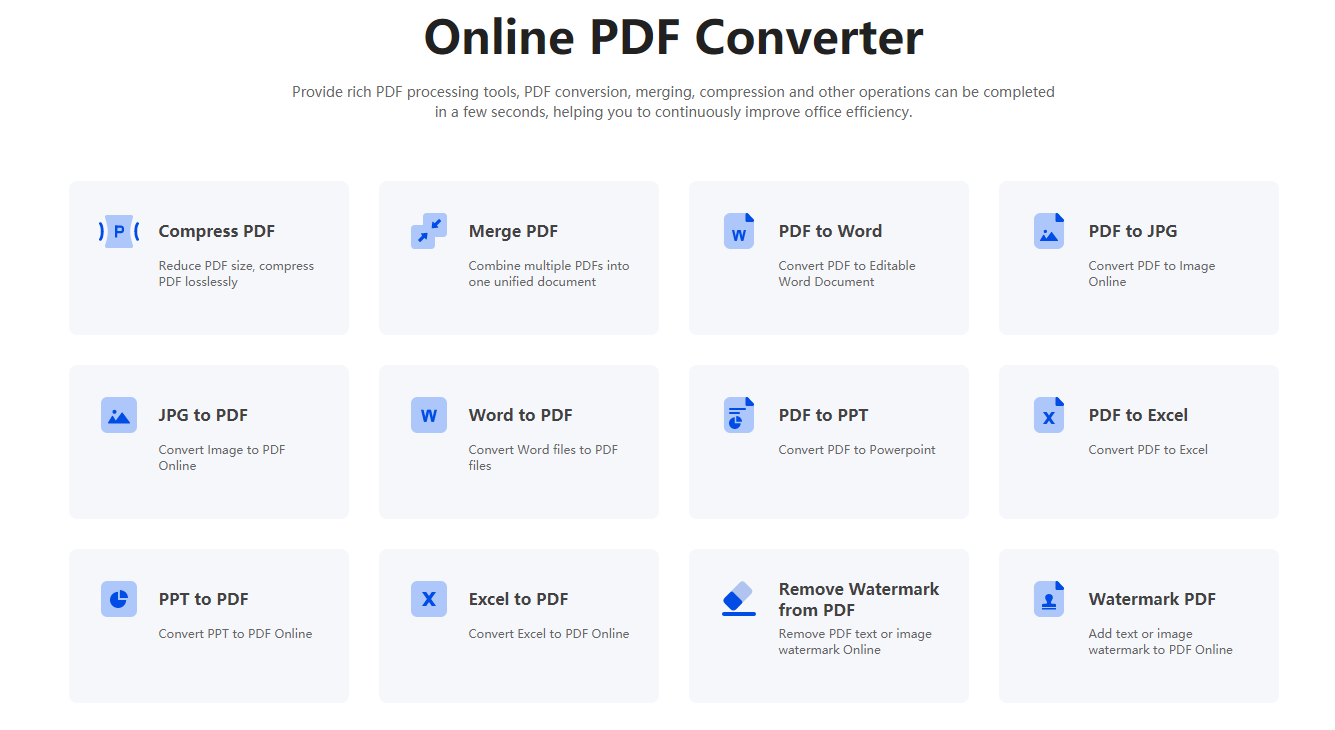 Find the "Word to PDF" function on the homepage of the website, click to enter the file upload page, click "Select Upload File", and upload the Word document to be converted to the window
Click the "Start Conversion" button and wait for a few seconds to complete the conversion of Word to PDF
Click the "Download" button to get the converted PDF document
The above article introduces the tools to convert Word to PDF files in batches and the conditions for realizing Word to PDF files. I hope it will be helpful to you. Both word and pdf are powerful word processing software, and they also have their own advantages and disadvantages. PDFasset can easily convert between the above two formats, and can also convert word to pdf files in batches, effectively helping you improve your work efficiency.