Combining multiple PDF documents does not work? PDF files are common in Windows, Unix or Apple's Mac OS operating system. This feature makes it a popular choice for electronic document distribution and digital information dissemination on the Internet The ideal document format. More and more e-books are also starting to use PDF format files. However, the PDF version of e-books downloaded from the Internet is usually divided into several parts, not connected together, which makes it difficult to read It is convenient. At this time, we will merge multiple PDF documents into one document, and the reading experience will be better. Today, the editor will teach you a method of PDF merging.
How to quickly merge PDF documents? PDF has many advantages that other electronic document formats cannot compare. The PDF file format can encapsulate text, fonts, formats, colors, and graphic images independent of device and resolution in one file. . Due to the widespread use of PDF files, many online materials also start to appear in this format. But when we download PDF files, we always find that the whole file is divided into many parts. In this case, multiple PDF files are merged It will be more convenient to view together. How to merge PDF files? Next, we will learn how to merge PDF files together.
Open the browser and search to find the PDFasset official website, click to enter the homepage of the website and find the [PDF Merge] function on the page, and click this function to jump to the page.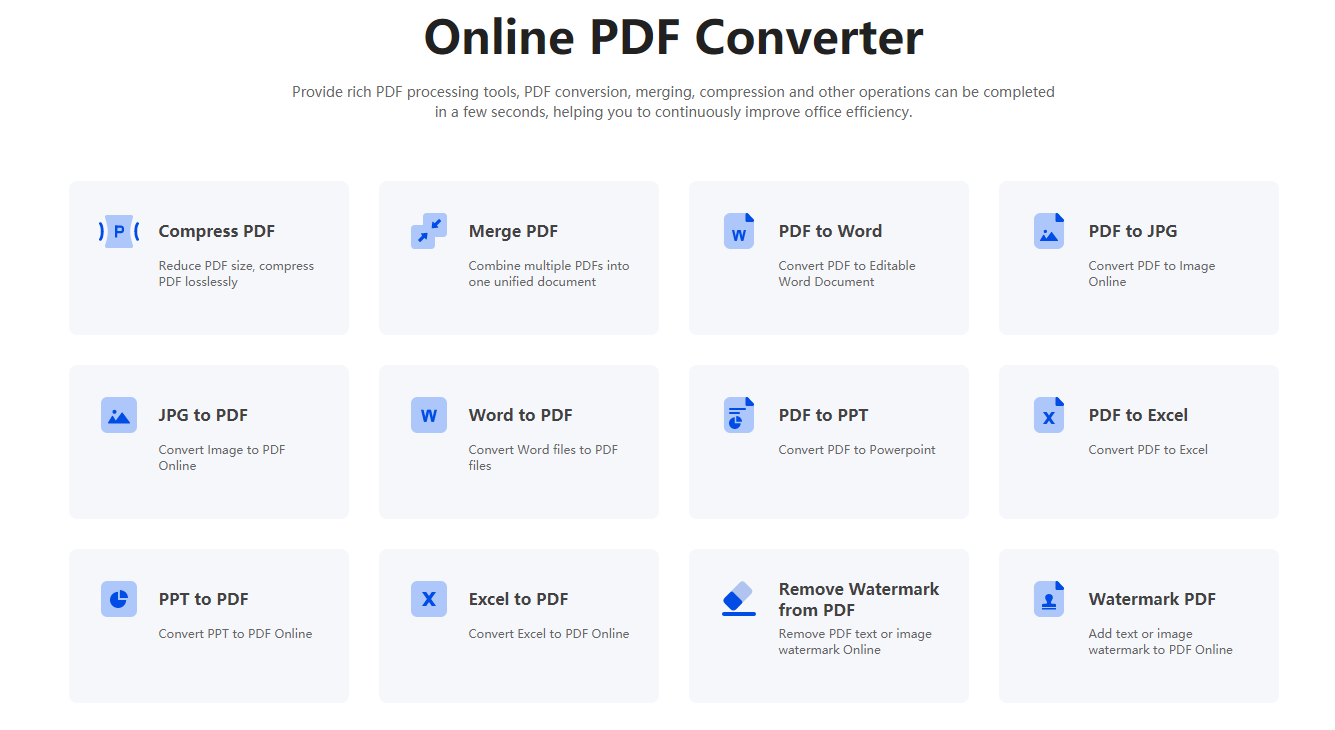 After entering the function page, click [Select File] on the page to open the pop-up window for uploading files, hold down the ctrl key to select the PDF file to be merged, and click [Open] to quickly upload the file.
Wait a few seconds to complete the file upload, set the file name for the merged file, and then click the [Start Merge] button, wait for the merge to complete, and then click [Download] to save the file.
Can't merge multiple PDF documents? The above are the secret tricks of the editor's PDF merging, so take a small notebook and write it down! The PDFasset introduced by the editor can not only merge PDF, but also compress PDF, convert PDF to PPT, etc. For more functions, if you need it, please go to the homepage of the official website to have a look!