How to combine multiple PDF files into one? Recently, I have received a lot of letters from netizens about this issue. When they download data files in PDF format from the Internet, they always divide a complete PDF file into several PDF files, which is very troublesome to read, so they need to merge multiple PDF files, so how to merge PDF, please come with me Take a look at these merge steps.
Open the home page of this site, or search for PDFasset in the browser, find the website, open the home page and click the [PDF Merge] function on the page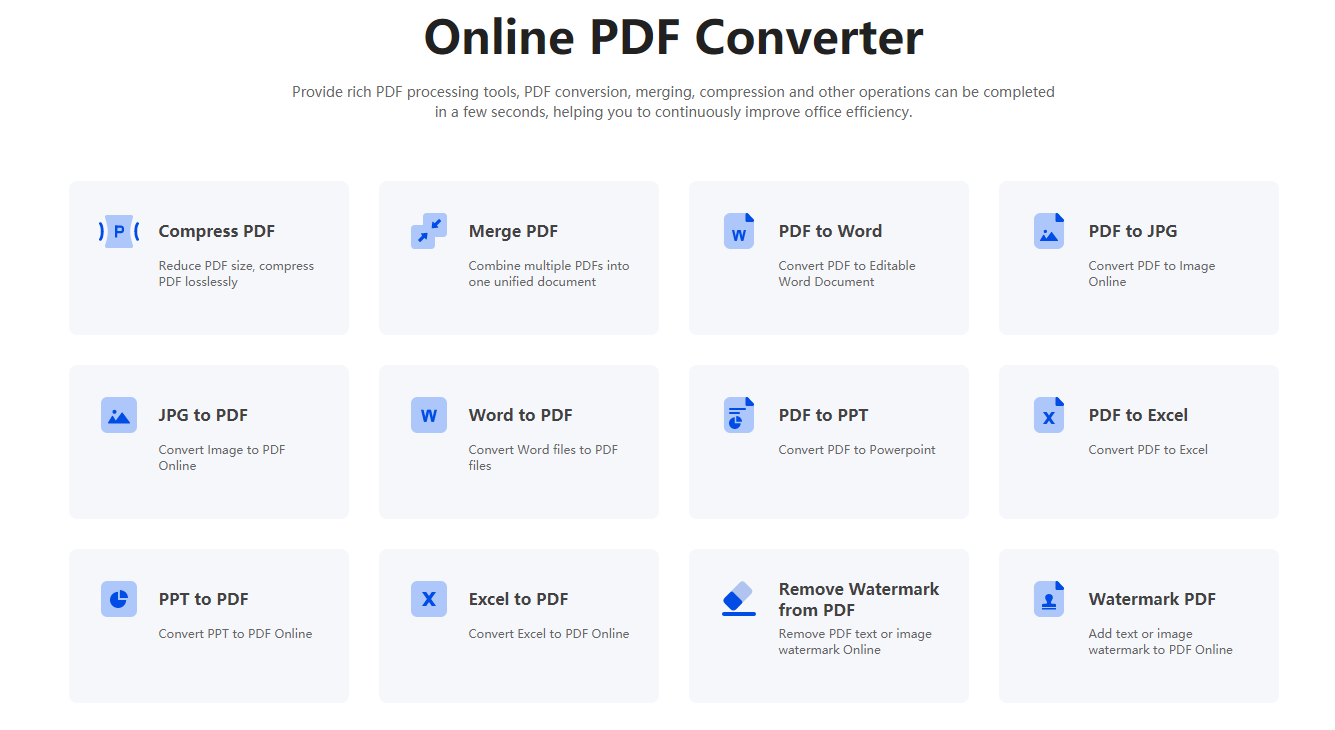 Click to enter the function page, click [Select File] in the middle of the page, select and hold down the ctrl key on the computer, select the PDF files you want to merge at one time, and then click [Open] to upload
After the file is long uploaded, it will enter the merge page, set the [Output File Name], click the [Start Merge] button, wait for a while to complete the merge, and then click [Download].
The method described above is quite simple. If you merge a large number of PDF documents, you will need to wait for a few seconds. There are too many PDF documents, which really affects our reading speed and reduces work efficiency. Using this online PDF merge tool is perfect Solve the problem of inefficient work.