How to do PDF merging faster? I often mix in the workplace, how can I not handle various electronic files? Whether it is converting Word to PDF, or PDF to Word, PDF merging, these are basic operations. When we need to put How to merge multiple PDF files into one faster? After all, efficiency is productivity. If you want to work without overtime, mastering the correct PDF merge method is the key. Let's learn a method that does not require you to download software. How to do PDF merging.
Open the home page of this site, or search for PDFasset in the browser, find the website, open the home page and click the [PDF Merge] function on the page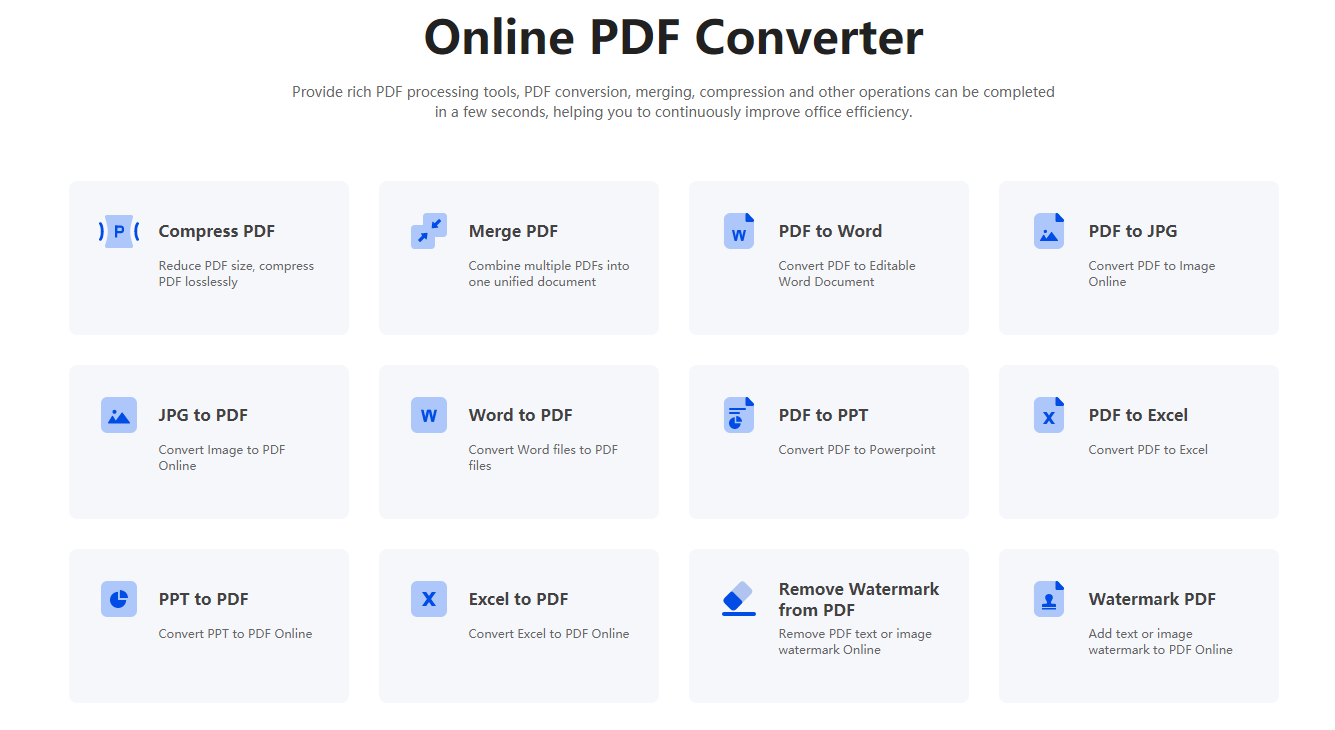 Click to enter the function page, click [Select File] in the middle of the page, select and hold down the ctrl key on the computer, select the PDF files you want to merge at one time, and then click [Open] to upload
After the file is long uploaded, it will enter the merge page, set the [Output File Name], click the [Start Merge] button, wait for a while to complete the merge, and then click [Download].
How to do PDF merging faster? The above is how to quickly merge multiple PDF files into one. Is it easier to use PDF online merging? For more online PDF processing tutorials, please continue to pay attention to PDFasset online conversion platform.