As an office worker, I am abused by various PDF problems every day at work, but after years of work, I have become a small PDF expert in the company! What PDF editing, PDF conversion and other issues are not difficult for me. Today I will share with you the method of PDF compression, and friends in need can learn it with me.
First, go to the PDF online conversion platform: www.pdfasset.com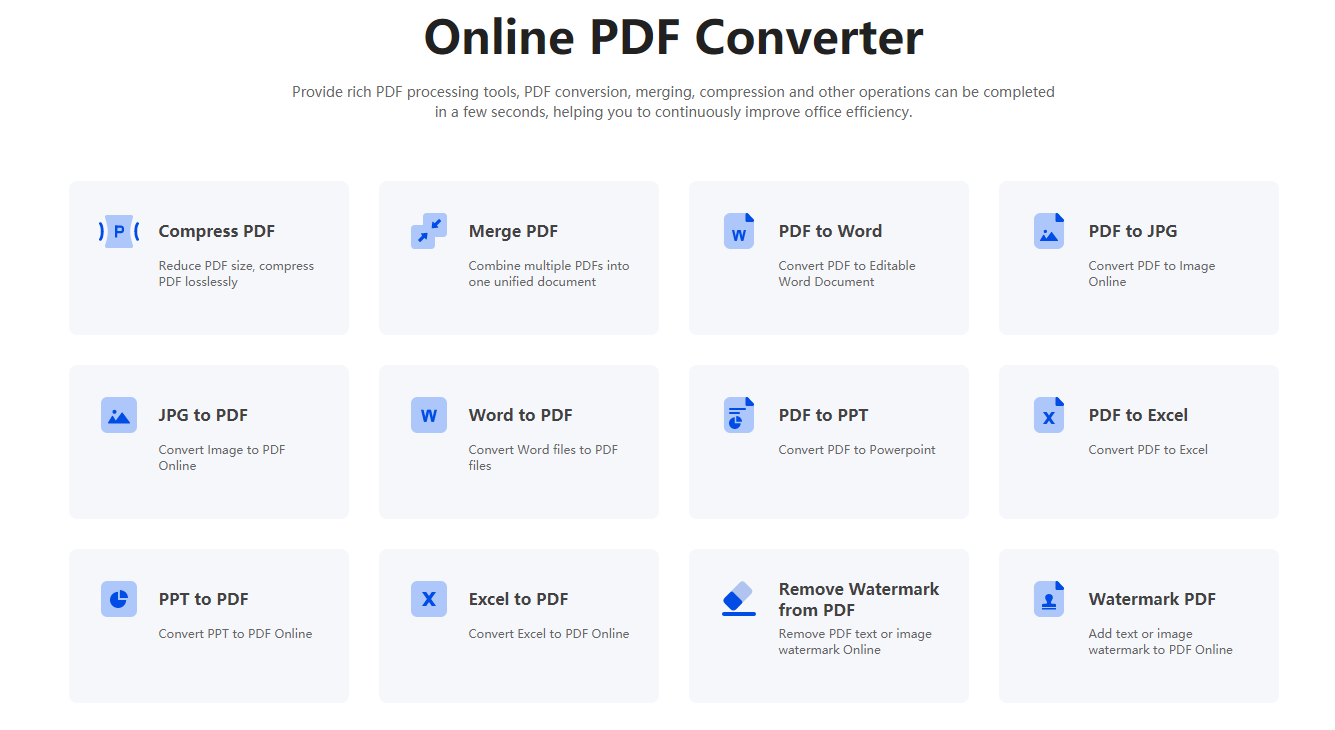 Then, click the "Compress PDF" icon to enter the document upload page, upload the document that needs to be compressed, and then click the "Start Compression" button to realize online PDF compression
Finally, click the "Download" button to get the compressed file
Today, I will share with you all the long-cherished online PDF compression Dafa. Have you learned such a simple method?