I found that recently everyone likes to download electronic novels in PDF format on the computer. Maybe the computer screen is large and it will look cool. Although one-click download is very simple, the large PDF file also occupies a lot of computer memory. If If there is not much hard disk space left, I am afraid that it will affect the running speed of the computer! And sometimes when you want to transfer the PDF file to the mobile phone, it will prompt a message that the file is too large and cannot be transferred. Even if you use your phone to store files, it won't take long for your phone to fill up. So we need to compress PDF, so how to compress PDF? Please come and see with me!
First, go to the PDF online conversion platform: www.pdfasset.com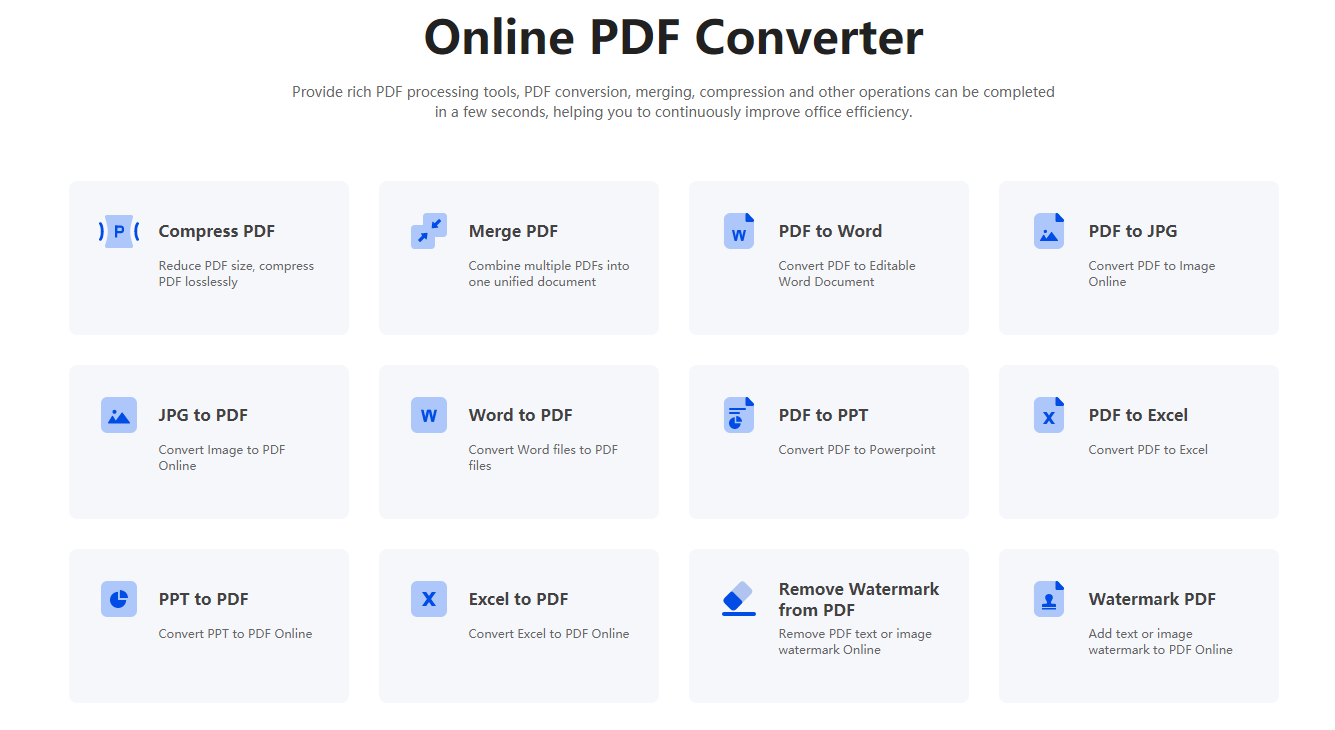 Next, click the "Compress PDF" icon to enter the document upload page and upload the document that needs to be compressed
Then, click the "Start Compression" button to achieve online PDF compression
Finally, click the "Download" button to get the compressed file
With this online PDF compression technique, you no longer have to worry about large PDF files occupying the memory of your mobile computer!