How to convert pdf to jpg? This is a problem involving pdf to jpg skills, which directly determines whether our work efficiency is high enough. As a business person who works on the move and needs to travel frequently, I often encounter a problem: I want to convert a PDF document into a JPG, so that such important content can be easily viewed and browsed on a mobile phone, but I don't know how to deal with it. Is there an artifact tool that can easily convert pdf to jpg? In general, it seems impossible, but in fact we can use the PDFasset website to achieve. How to do it specifically? Then follow me down.
Go to the official website of PDFasset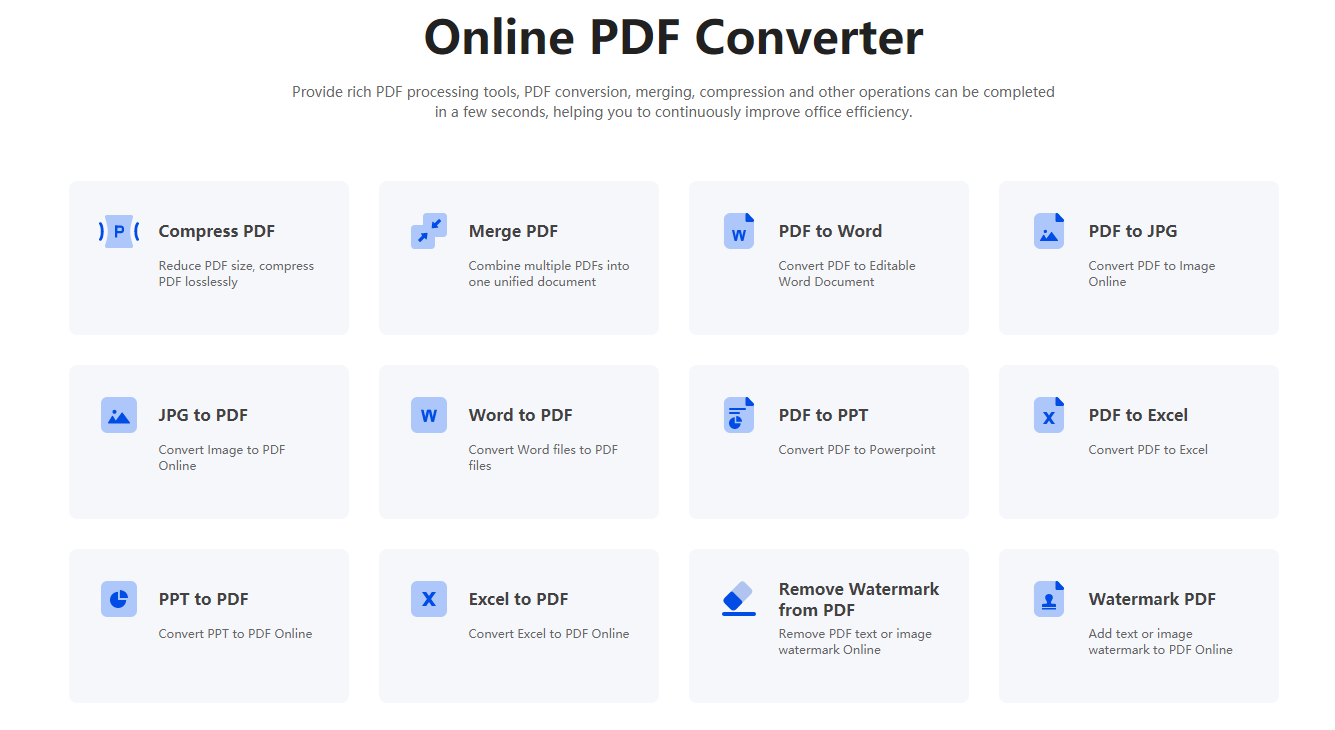 Open the PDF to JPG operation page, upload the PDF document that needs to be converted into an image
After the pdf to jpg conversion is completed, click download, and you can see that PDFasset can help you convert the PDF document to jpg
In addition, the official website of PDFasset supports uploading multiple PDFs at one time, and performing pdf-to-jpg operations in batches. You can upload the PDF documents you need to upload at one time (no more than 10 files for a single conversion), and in addition to converting PDFs to jpg format, It can also be converted into png format to deal with different usage scenarios, which saves time and effort, and is super efficient.
The above is a convenient method to convert pdf to jpg, which will help you quickly improve your work efficiency. Do you know how to operate it?