Although many file formats are gradually disappearing, the PDF format is still used by everyone! As professionals, we need to master various skills in dealing with PDF files. Sometimes we need to email the PDF file to others, but the file is too large, which is a very troublesome problem, because the attachment size of many company emails is limited to less than 5 megabytes, and it cannot be successfully received if it is too large. I will share my commonly used online PDF compression skills with you, hoping to help you.
First, go to the PDF online conversion platform: www.pdfasset.com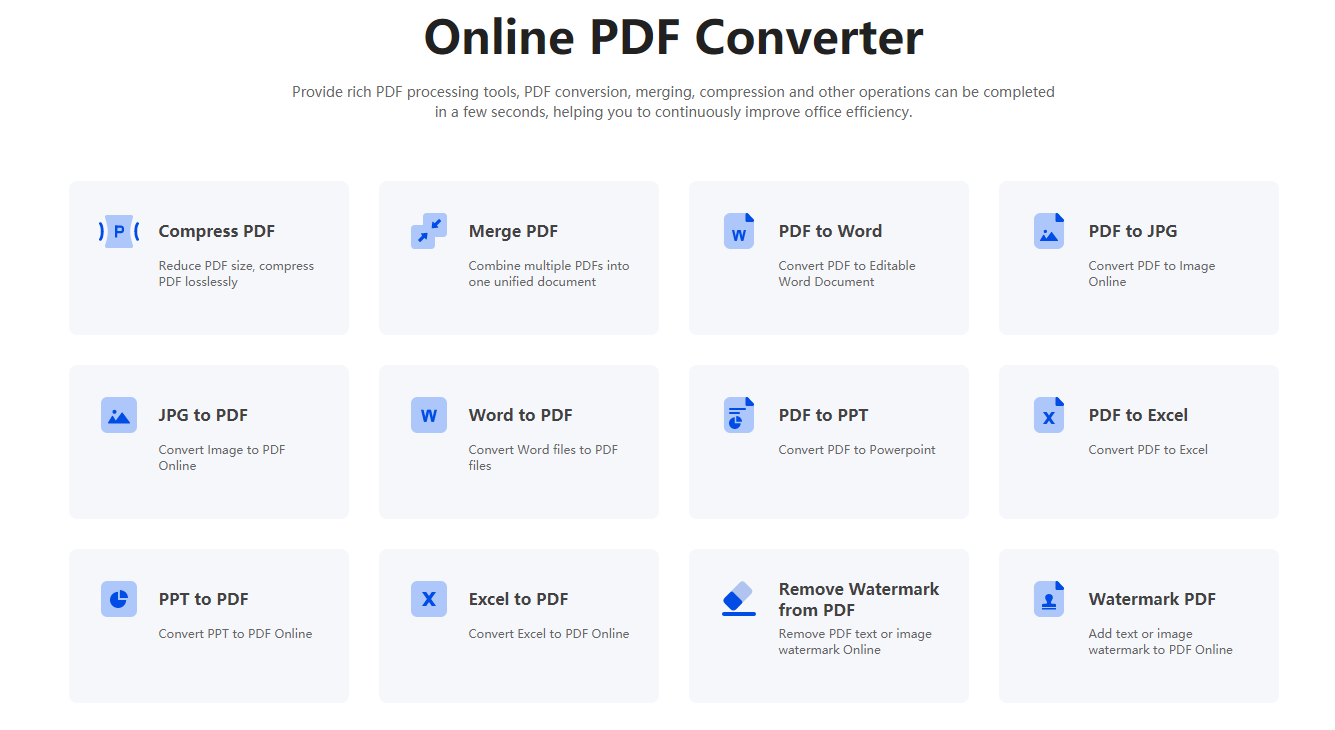 Next, click the "Compress PDF" icon to enter the document upload page and upload the document that needs to be compressed.
Then, click the "Start Compression" button to achieve online PDF compression
Finally, click the "Download" button to get the compressed file
The above is the method and operation steps of online PDF compression! Is it very simple? Will everyone do it?