When working or studying, everyone often encounters such a situation, that is, most of the pdf files downloaded from the Internet have obvious watermarks, which greatly affects reading. So how to remove watermark from pdf file? Come and find out with me.
Open the computer and enter the browser to search for www.pdfasset.com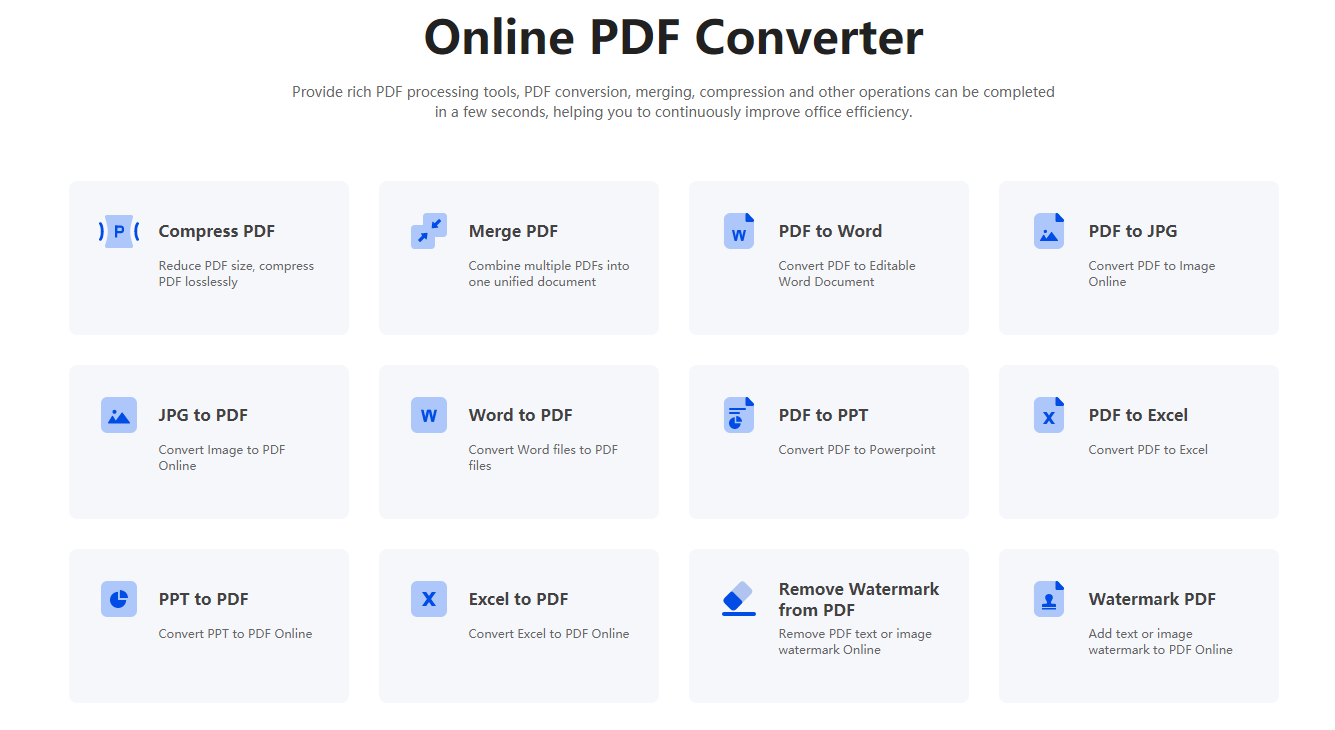 After entering the online conversion page, click the "remove watermark from pdf" function
After entering the page to remove the watermark, click "click to select file" in the page to add the PDF file that needs to be removed from the watermark to the page
Enter the watermark content to be deleted, and then click the button to start deleting
After the deletion is complete, you can save the file to the desktop, or you can check on the page to see if the deletion is complete.
The above is the introduction of PDF watermark removal. Using PDFasset to remove watermark can quickly complete the operation of PDF watermark removal. It is simple and convenient. If you need it, please go to PDFasset to experience it.