When you are dealing with documents, there are some documents that you do not want others to edit, which means that there are some confidentiality rules. Then you need to add a watermark, so what are the tools for PDF watermarking? Here, I would like to introduce to you a tool - PDFasset. Using this online platform, you can complete the operation of PDF watermarking. Let me take a look at the specific operation process.
Open the browser, search the PDFasset official website, open the correct website, enter the home page and click the [watermark PDF ] function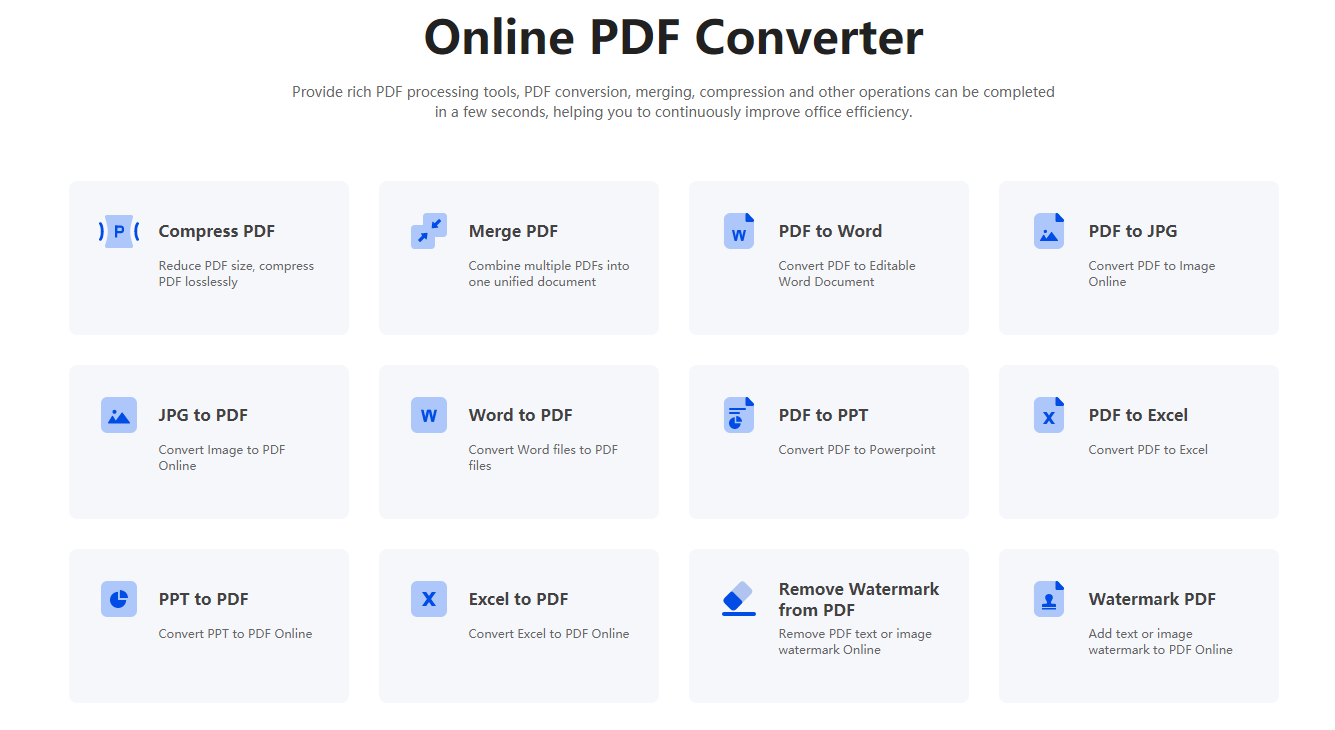 The page will be jumped at this time, click the [Select File] button in the middle of the page, open the computer folder, find the PDF file that needs to be watermarked, select it and click [Open] to upload
When the PDF file upload is complete, set the type of watermark, select text or image, and then set the watermark content and related transparency, placement layer, click [Start Now] after the setting is complete, and click [Download] after the addition is complete.
The above is a systematic introduction to the operation steps of adding watermark to pdf. It can be said that it is very easy to use in technical processing, so that everyone can be handy when working. Everyone, please bookmark this website!