Now the use of pdf format files is more and more common, if we do not do some special treatment to the documents, it is very easy to be used by others, so it is copied or embezzled by others, which violates our own rights, in order to avoid For this problem, we need to add watermarks to pdf documents, so that the documents can be protected from being used, but many friends do not know how to add watermarks, so let's analyze how to add watermarks to pdfs in detail.
First of all, we need to find pdfasset on the browser. This tool is easy to operate, and the conversion is very fast. A single conversion can be completed in a few seconds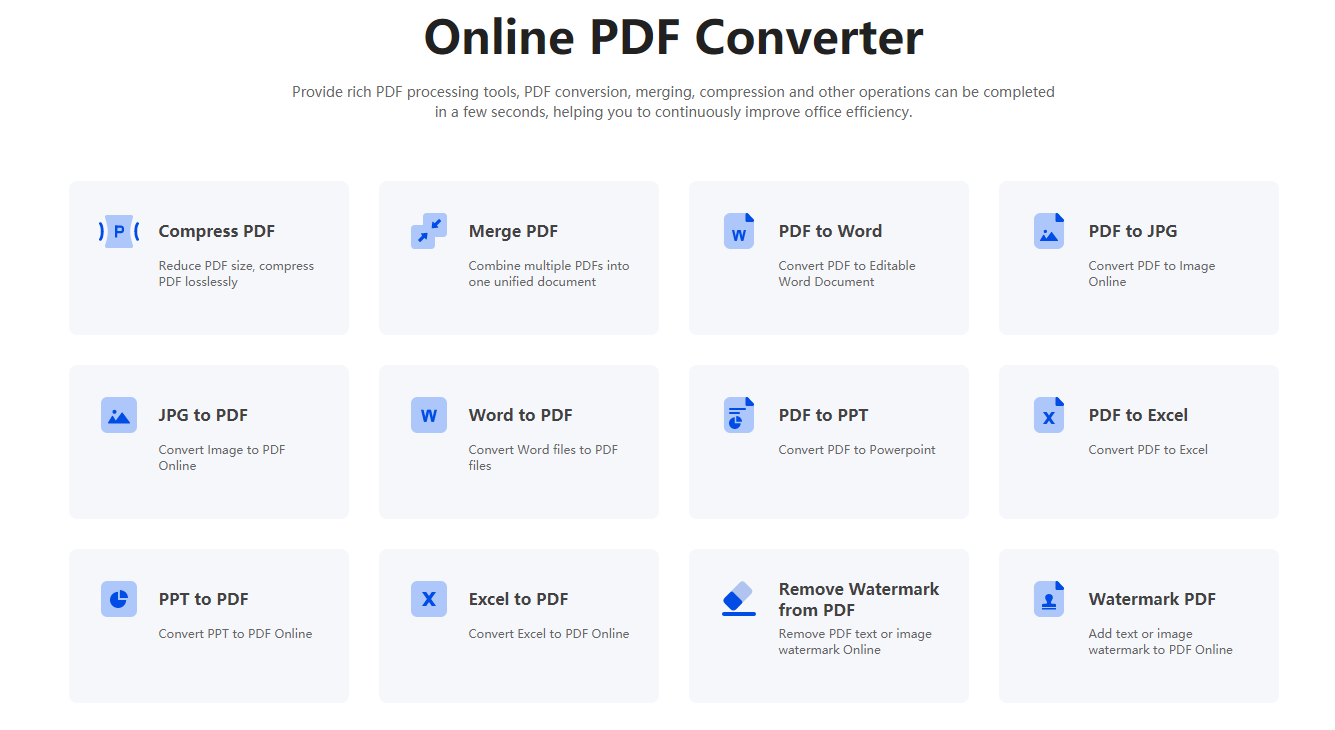 Click Add File, select the file you want to convert, and add it
After adding files, select the type of watermark you want to add. You can add text watermark or image watermark here. After selecting, click Process Now to complete
How to add watermark to pdf? The above has introduced the method of adding watermark to pdf. When adding watermark to pdf document, you can do it according to the above method. We not only need to know the method of adding watermark, but also know the method of removing watermark. , so that you can use it flexibly, and you can easily complete the operation of PDF watermark removal using PDFasset. Come to PDFasset to practice it!