When everyone makes pdf documents, it usually takes a few days or even months to complete. In the face of these documents that have paid a lot of effort, we must do a good job in protecting them to prevent others from being easily Steal it, so that you can add watermark to the pdf document. Since the content of the pdf document is relatively large, we need to add it in batches, so as to improve the work efficiency, so how to add watermark to the pdf batch number of pages? How to batch add watermark to each page of pdf file? Tell your friends below.
Open the browser, search the PDFasset official website, open the correct website, enter the home page and click the [PDF watermark] function.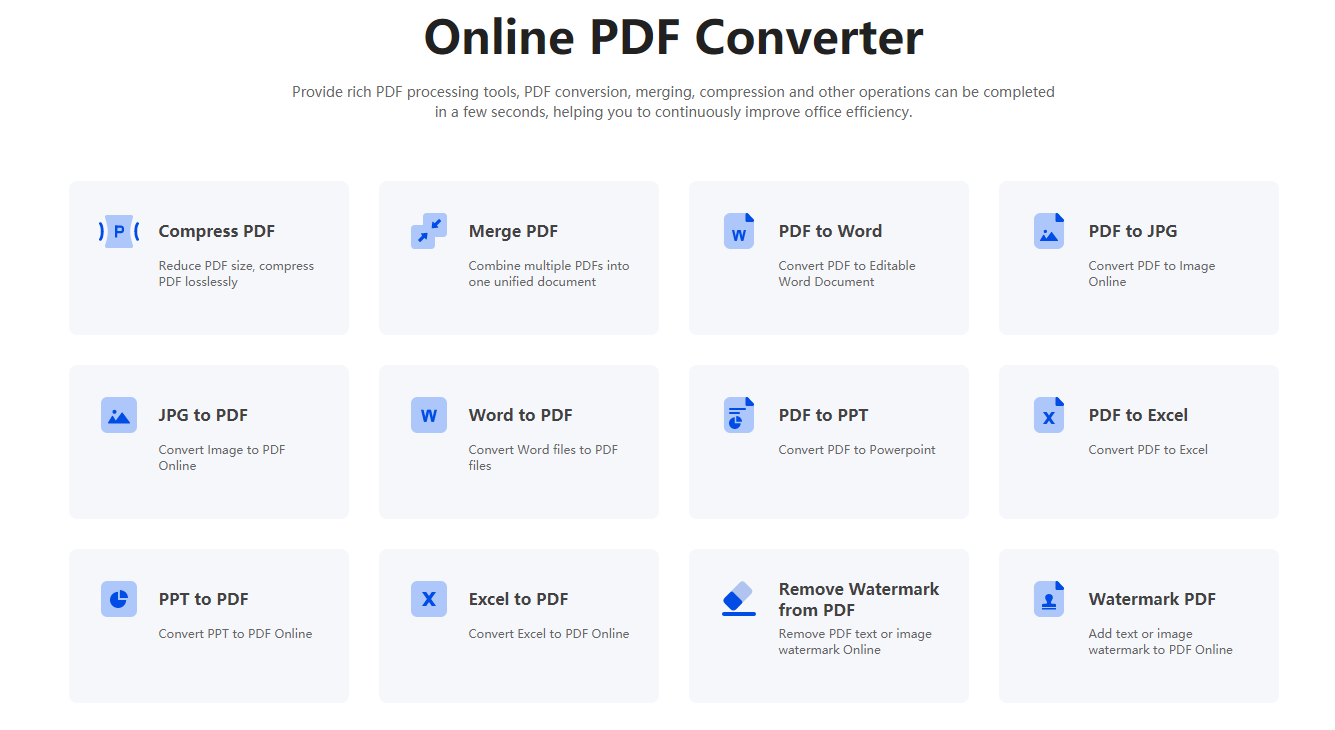 The page will be jumped at this time, click the [Select File] button in the middle of the page, open the computer folder, find the PDF file that needs to be watermarked, select it and click [Open] to upload.
When the PDF file upload is complete, set the type of watermark, select text or image, and then set the watermark content and related transparency, placement layer, click [Start Now] after the setting is complete, and click [Download] after the addition is complete.
How to add watermark to pdf batch pages? The above has introduced the method of adding watermarks to pdf batch pages. When adding watermarks to pdf documents in batches, you can refer to the above methods to operate. At the same time, if you want to quickly improve work efficiency, you can also use Specialized tools for adding watermarks, so they only need to be set up and they can be done automatically, using PDFasset if needed.