With the maturity of computer technology, the emergence of Excel in work is very convenient for everyone. We can modify, edit, analyze data, etc. on Excel anytime and anywhere. However, Excel cannot guarantee the security of data transmission and exchange, while PDF can guarantee the security of file content, so we need to convert Excel to PDF to ensure the security of Excel file content. At this time, we need to convert Excel file to PDF file to transmit. But how should we realize the mutual conversion between Excel and PDF files? Come see below with me.
Open the official website of PDFasset and select the "Excel to PDF" function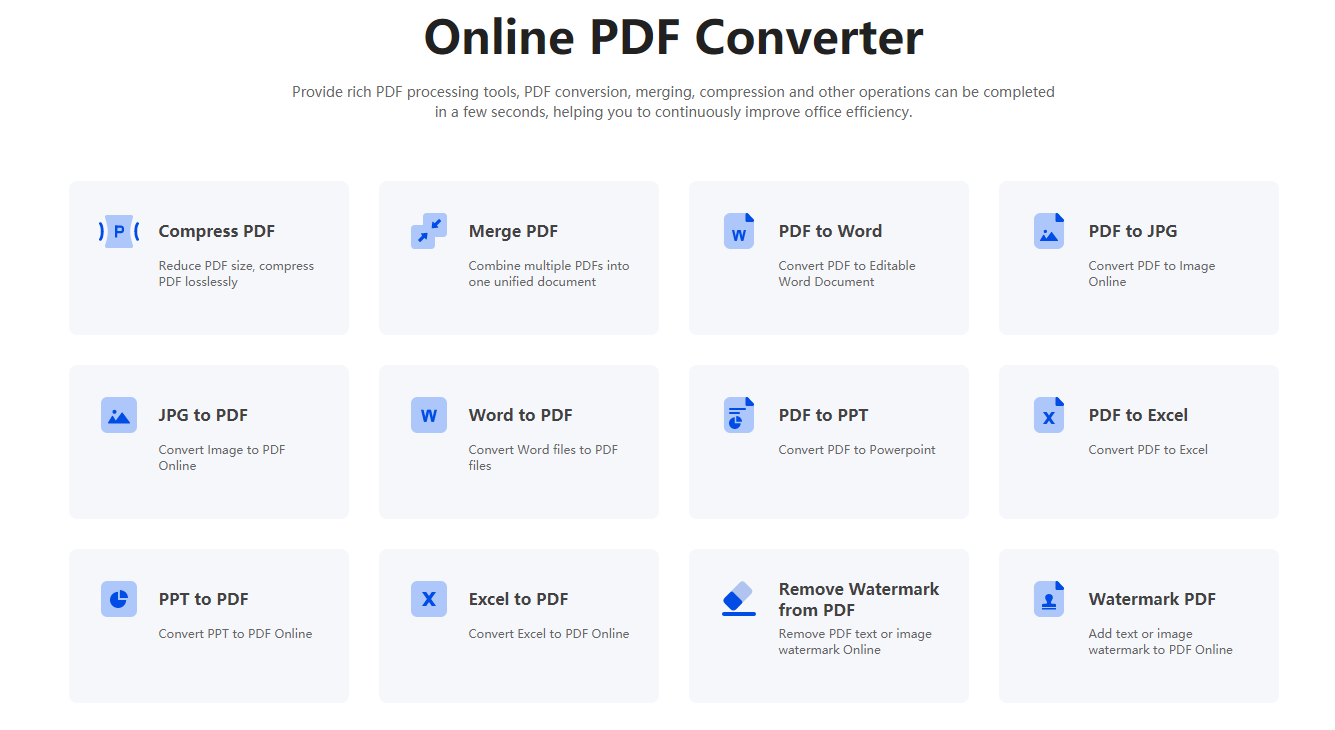 Click the "Select File" button to select the excel file to be converted, or directly drag the file to the "Select File" area with the mouse
Click the "Start Conversion" button, wait for the excel to be converted to pdf successfully, and then download the file
Have I learned all the little knowledge that I have popularized for everyone? Excel and pdf have their own advantages, but PDF is more secure when transferring files, and when the file is in excel format, we only need to use excel to pdf software to easily convert the format. We encountered such problems at work, no need to worry, follow me to explore, learn these small skills to solve problems is a very easy thing.