As a form tool that we often need in our daily work, Excel helps us quickly count data and is very efficient. But it is the same as the familiar word document. It is also a tool that is very easy to edit, especially for sensitive data. At this time, we hope to have a file format that can see the data but is difficult for others to edit. In fact, we The well-known PDF file is this file format. It can be seen but it is difficult to edit. So how to convert excel to pdf? Here I recommend you to use PDFasset, you can quickly convert the format.
Open the official website of PDFasset and select the "Excel to PDF" function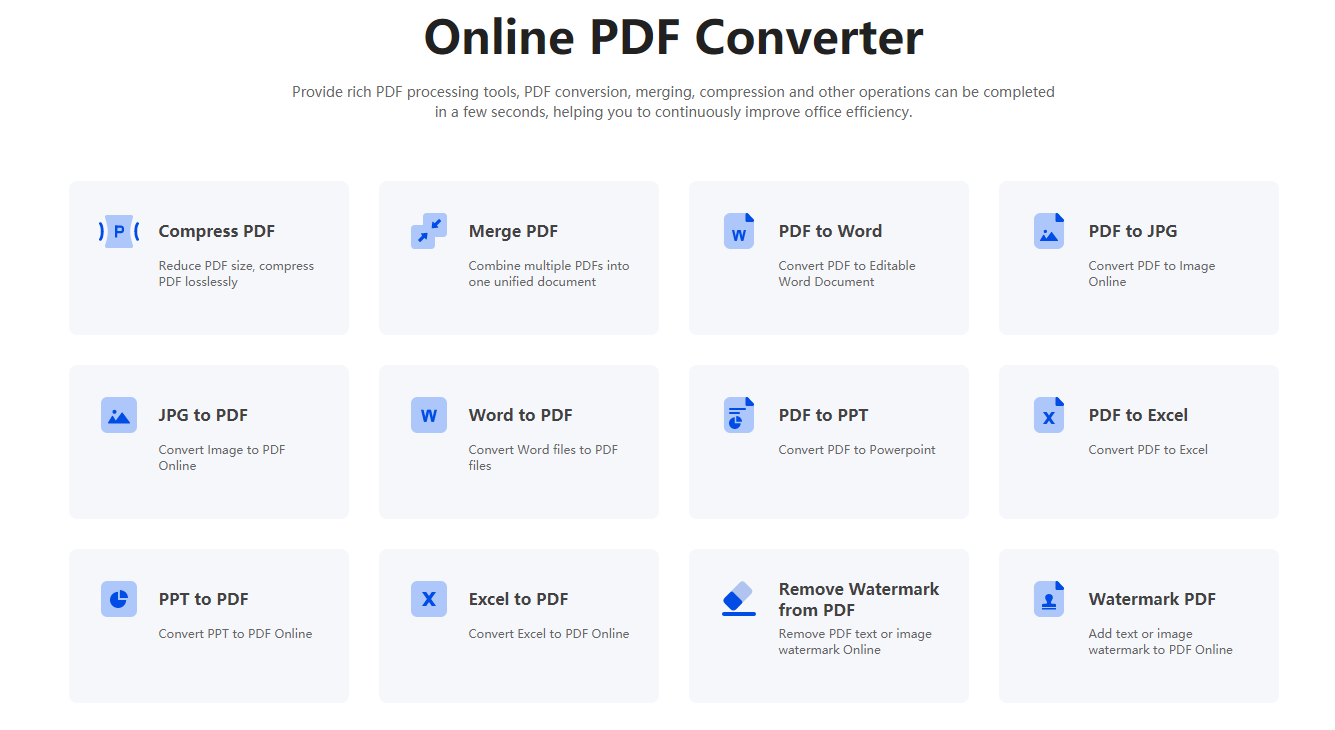 Click the "Select File" button to select the excel file to be converted, or directly drag the file to the "Select File" area with the mouse
Click the "Start Conversion" button, wait for the excel to be converted to pdf successfully, and then download the file.
How to convert Excel to pdf? After reading the above introduction, I believe you have found the answer. You can quickly convert Excel to PDF as long as you use PDFasset. Of course, PDFasset also provides many advanced functions, such as PDF merging, PDF compression and various format conversions It is a good helper for everyone in work.