In the new era of electronic office, paper documents cannot meet people's needs due to their own defects. Electronic documents are generated according to the needs of the times, but electronic documents have various formats, and each format has its own unique advantages. In addition, it can also be converted to each other, which can greatly facilitate our work if necessary. Then someone asks how to convert Excel to PDF. Please come and see the specific operation steps with me!
First, search for www.pdfasset.com in your browser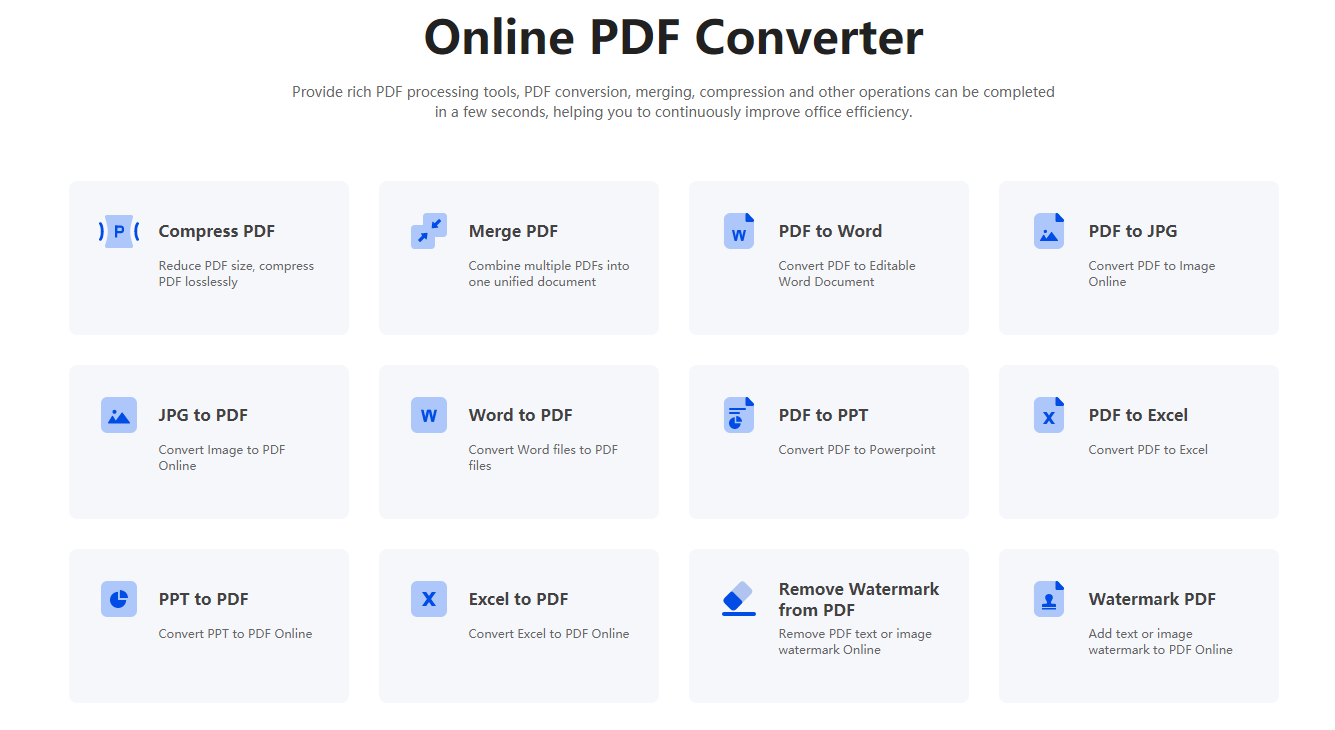 Enter the homepage of the website, click to select the "Excel to PDF" function
Then, directly drag and drop the Excel file to be converted here
Next, you can see here that there is a page number selection after each file
You can select the first pages, last pages or custom pages of the document according to your needs
Then, after setting the output directory, click "Start Conversion" on the right
Can't convert excel to pdf? After reading the above introduction, you must have learned how to convert Excel to PDF, the operation method is simple and convenient, and quickly collect this method.