After we have processed an excel table file, in order to avoid other people's modification, we usually convert it to pdf format, but there are still many people who don't know how to convert excel into pdf file. In fact, as long as you use PDFasset, you can Easily convert excel sheet to pdf format file. Next, let's take a look at the specific steps of converting Excel to PDF with me!
First, search for www.pdfasset.com in your browser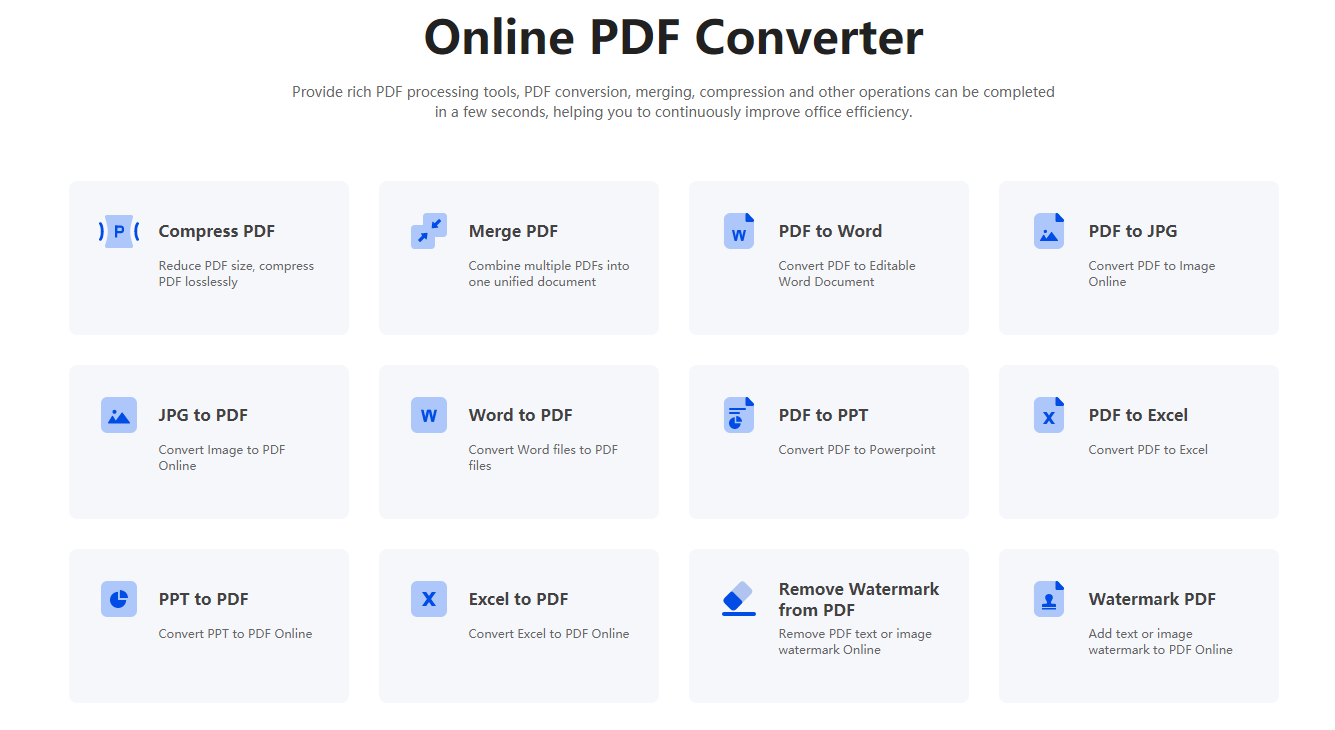 Enter the homepage of the website, click to select the "Excel to PDF" function
Then, directly drag and drop the Excel file to be converted here
Next, you can see here that there is a page number selection after each file
You can select the first pages, last pages or custom pages of the document according to your needs
Then, after setting the output directory, click "Start Conversion" on the right
The above is the introduction of how to convert Excel into pdf files. If you pay more attention, you will find that pdf files are used in all walks of life, so mastering the use of pdf has become an essential skill for professionals. If you want to perform various operations on pdf files, you need to use a professional conversion platform. It is recommended that you use PDFasset.