What is the method to convert PPT to PDF in batches? In the software for processing office documents, most people use common software tools. Many people also use these two software for some format conversions, among which PPT to PDF is also very commonly used. When it comes to demand, such as sending a plan to a client or leader, the PPT format will cause the format to jump and affect the understanding and aesthetics. It is not difficult to transfer a file at ordinary times, but if you want to convert PPT to PDF in batches, you must also ensure that the drawing If the quality is not damaged, you can try an online PDF conversion tool - PDFasset.
First, we need to open the website. You can directly search the official website of PDFasset on the website, and click [PPT to PDF] after entering the website.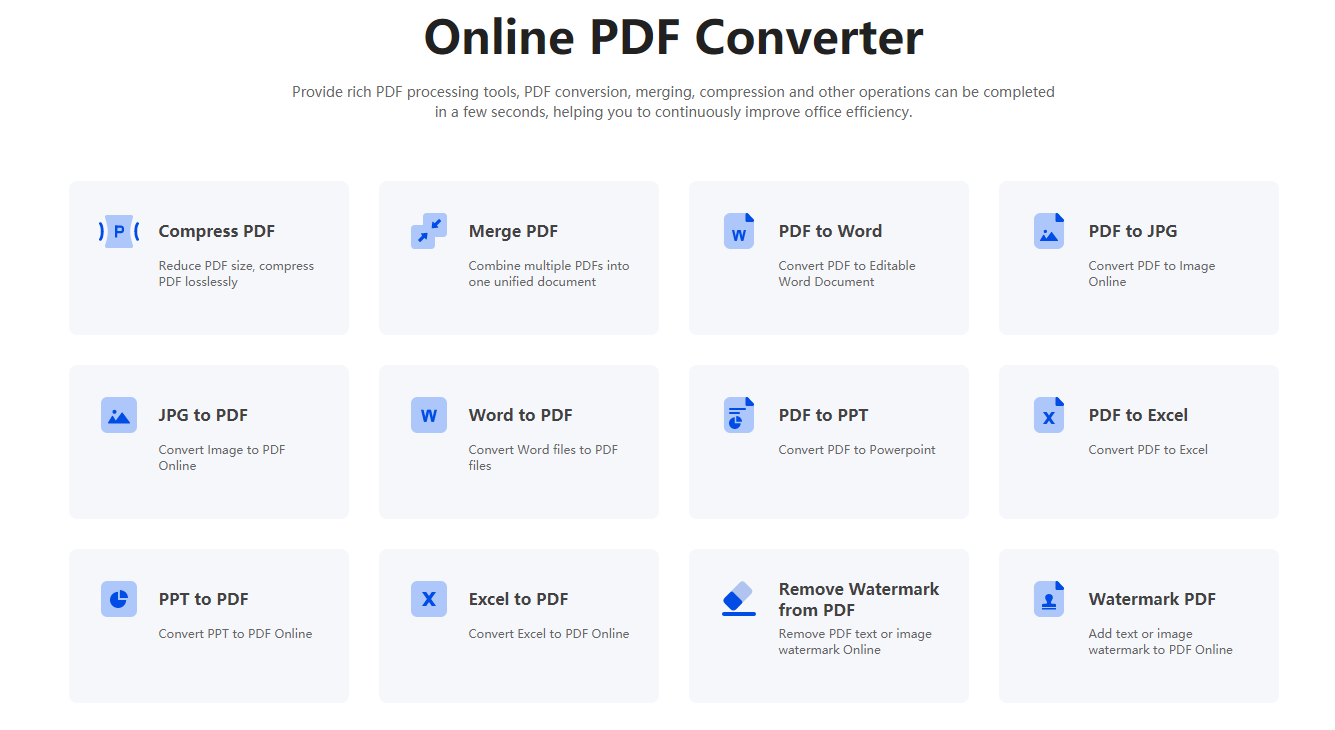 Jump to the page, then click the [Select File] button on the page, hold down the Ctrl key to select the PPT files to be converted in batches, and then click [Open] to upload.
After the document is uploaded successfully, click [Start Conversion], and then you can batch convert PPT to PDF format. After the conversion is completed, click [Download] to save the converted PDF file locally.
The above is the method of converting PPT to PDF on the PDFasset website. Not only that, but also PDF compression and other operations. Let's try it now.