I believe we are all familiar with pdf files, as this is a more common file format and requires a computer to be equipped with the appropriate tools to open the reading, so in some cases you may not be able to complete the reading, pdf batch conversion For pictures, you need to take pdf pictures in a way that can be displayed normally. Therefore, for the relevant personnel, it is necessary to learn the following pdf-to-picture skills.
First, we need to open the online PDF conversion platform: www.pdfasset.com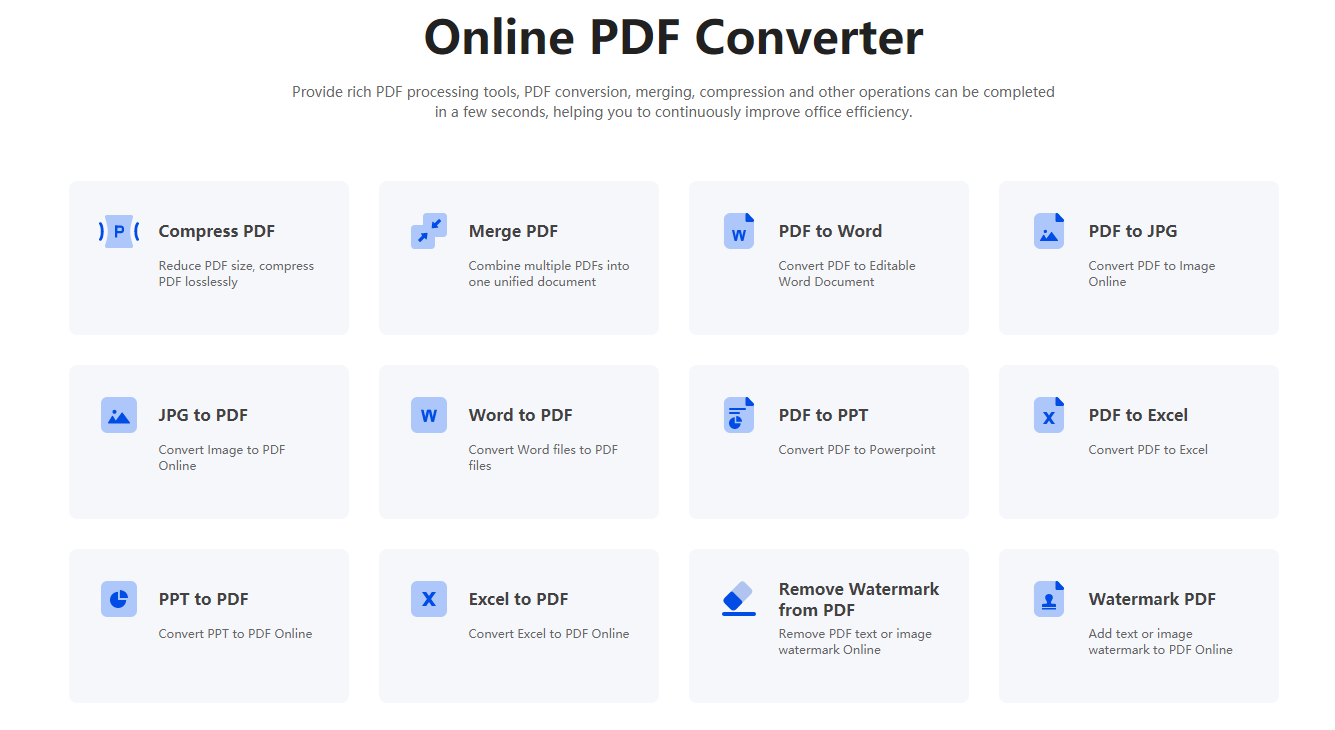 Next, click the "PDF to JPG" icon to upload the image you want to convert
Then, wait for the image to be uploaded, click the "Convert" button to complete the image conversion to PDF
Finally, wait for the conversion to complete and download the file.
The above is the related method of converting pdf to image for you. After reading the above tutorial, whether the related operations of converting pdf to jpg are clearer, hurry up and learn this coup, which may be used in your work in the future.