As a commonly used document format, PDF is always required to be transmitted, browsed, downloaded, etc. in daily work. In order to facilitate transmission, preservation, and download, PDF documents often need to be compressed. If PDF compression can be performed without affecting the quality of PDF reading, It can bring convenience to work and save working time. So how to compress PDF?
Compressing PDF is actually very simple, you can do it in just a few steps, let's take a look!
First, please open the PDF online conversion platform - PDFasset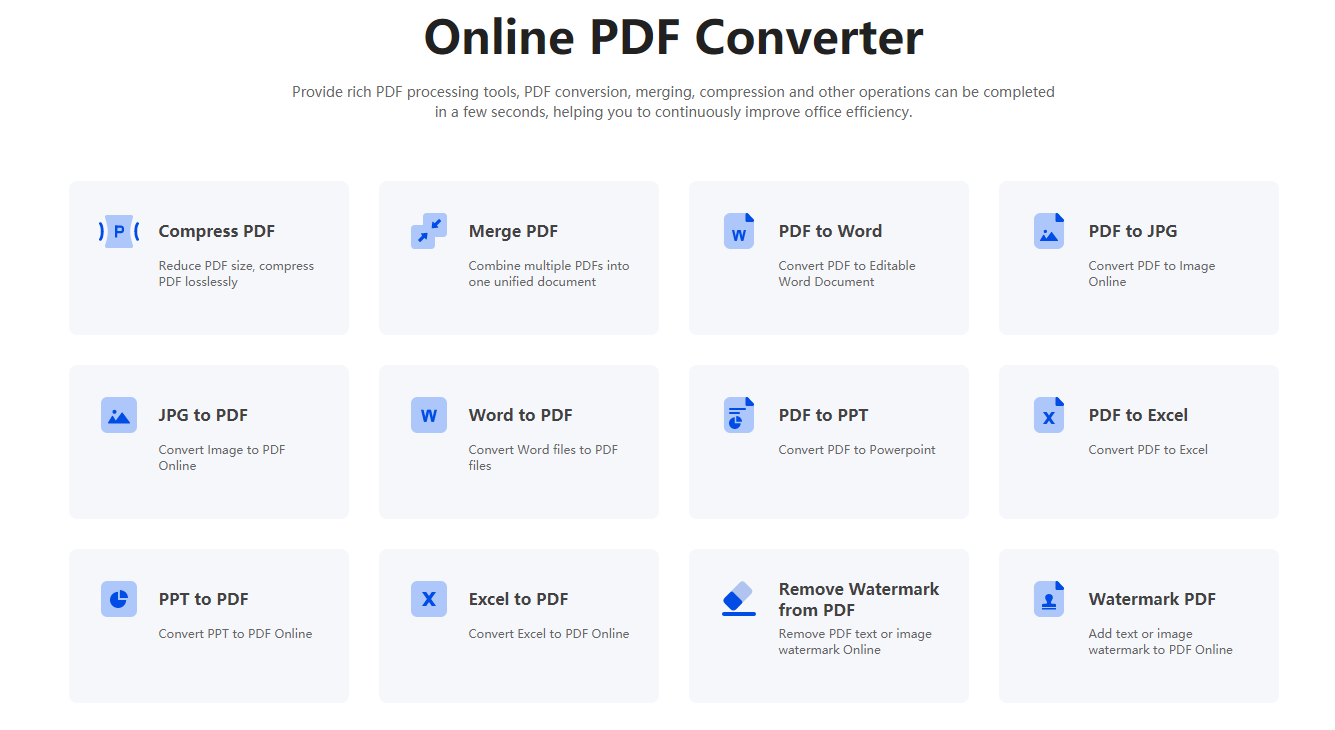 Click the "Compress PDF " button to enter the PDF upload page
Upload PDFs that need to be compressed
Click "Start Compression" to complete the compressed PDF operation
Click the "Download" button to download a compressed PDF
Its advantages:
Minimize PDF size
Support batch compression of PDF
One-click compressed PDF operation
No need to download and install PDF compressor
Maintain original PDF document quality
In short, if you find the right techniques for compressing PDF documents, you will no longer have to worry about the problems caused by too large PDFs.