How to convert PDF to image format? In today's office scene, PDF documents are often seen. Whether it is converting other formats to PDF for transmission and sharing, or downloading PDF files from websites, there is a problem that cannot be avoided. It is difficult to edit PDF documents. Sometimes it is necessary to use pictures in PDF documents. For convenience, screenshots are used, but this trick is not easy to use on PDF compressed documents. It is better to convert it into a picture format and then use it. Today, I will share the operation method with you!
What I am sharing today is an online conversion tutorial. First, enter www.pdfasset.com in the browser, and click [PDF to JPG] on the home page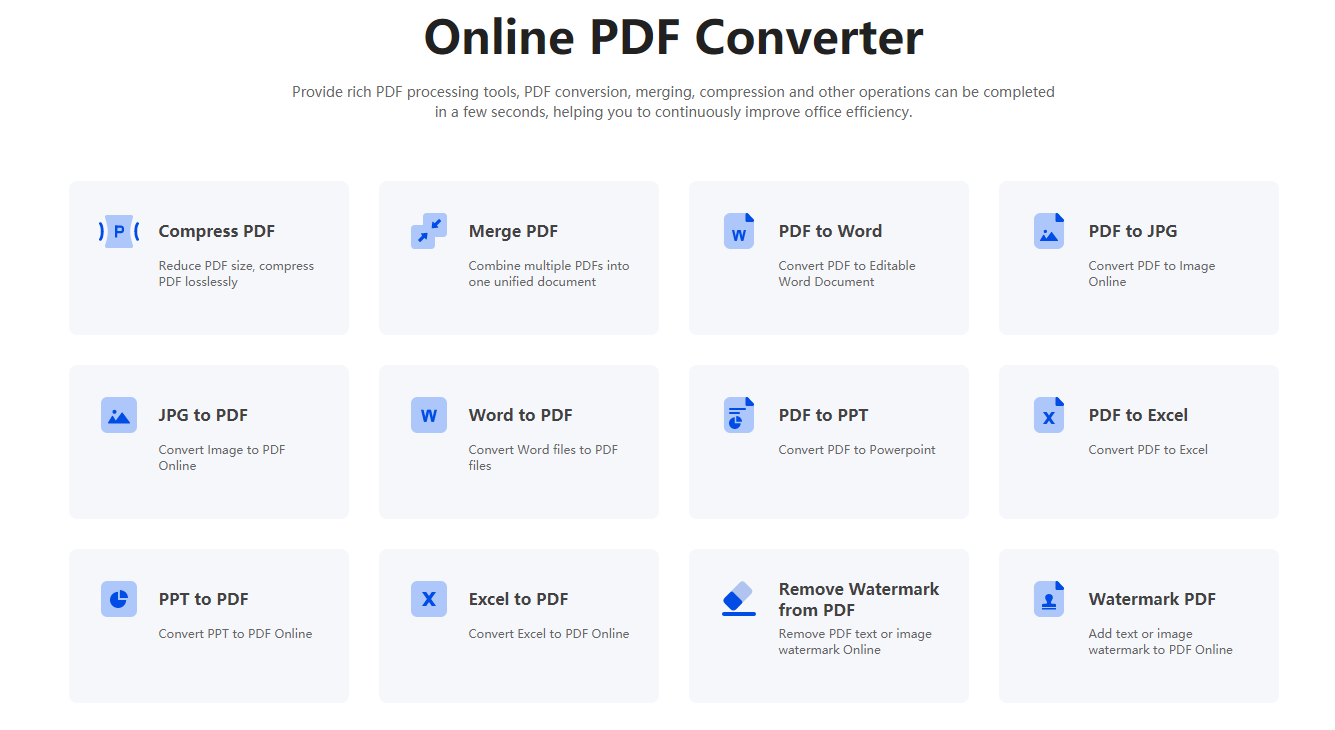 After entering the new page, click [Select File], find the PDF document that needs to be converted, select it and upload it
After the document is uploaded successfully, select the output format, click to start the conversion after confirming that it is correct, and download the document after the conversion is completed.
How to convert PDF to JPG? The above is the complete operation steps to complete PDF to JPG online, I hope it will help you.