The standardization of PDF documents makes it more and more convenient for us to read, but if we want to convert PDF to JPG, what should we do? The first reaction of many people is to download and install related tools, which is a waste of time! Today I will introduce to you a method to convert PDF to PDF online. Come and learn with me.
Open a browser and search for www.pdfasset.com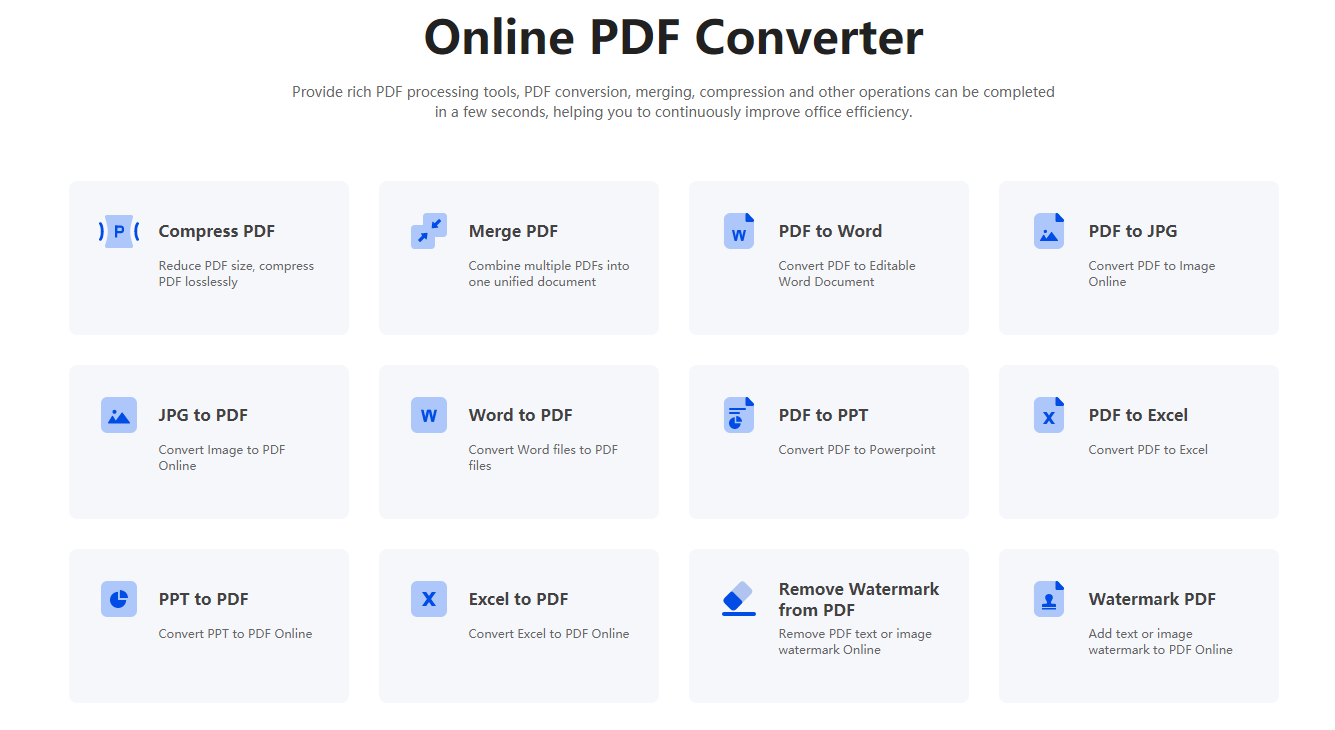 After entering the website, select the "PDF to JPG" function
Enter the "PDF to JPG" interface, then click "Choose File" to import the local PDF file and upload it to the website
After the upload is complete, the website will automatically start the document conversion. After the conversion is complete, we can click the download button on the right to save the JPG locally.
The above is the method to quickly convert PDF to JPG introduced today, which can be achieved without downloading and installing software, which is convenient and fast.