Times are changing too fast, we must seize all the time to enrich ourselves not only in life and entertainment, but also in work, and reject meaningless waiting. Some time ago, a colleague sent me PDF data, but because the file was too large, I accepted it for half an hour. Although I have to talk about the company's network conditions here, what's even more annoying is that this colleague doesn't understand online PDF compression. Actually, online PDF compression is very simple. Compress files in just a few steps, saving upload and download speeds. If you don't know how to do it, then read on.
First, go to the PDF online conversion platform: www.pdfasset.com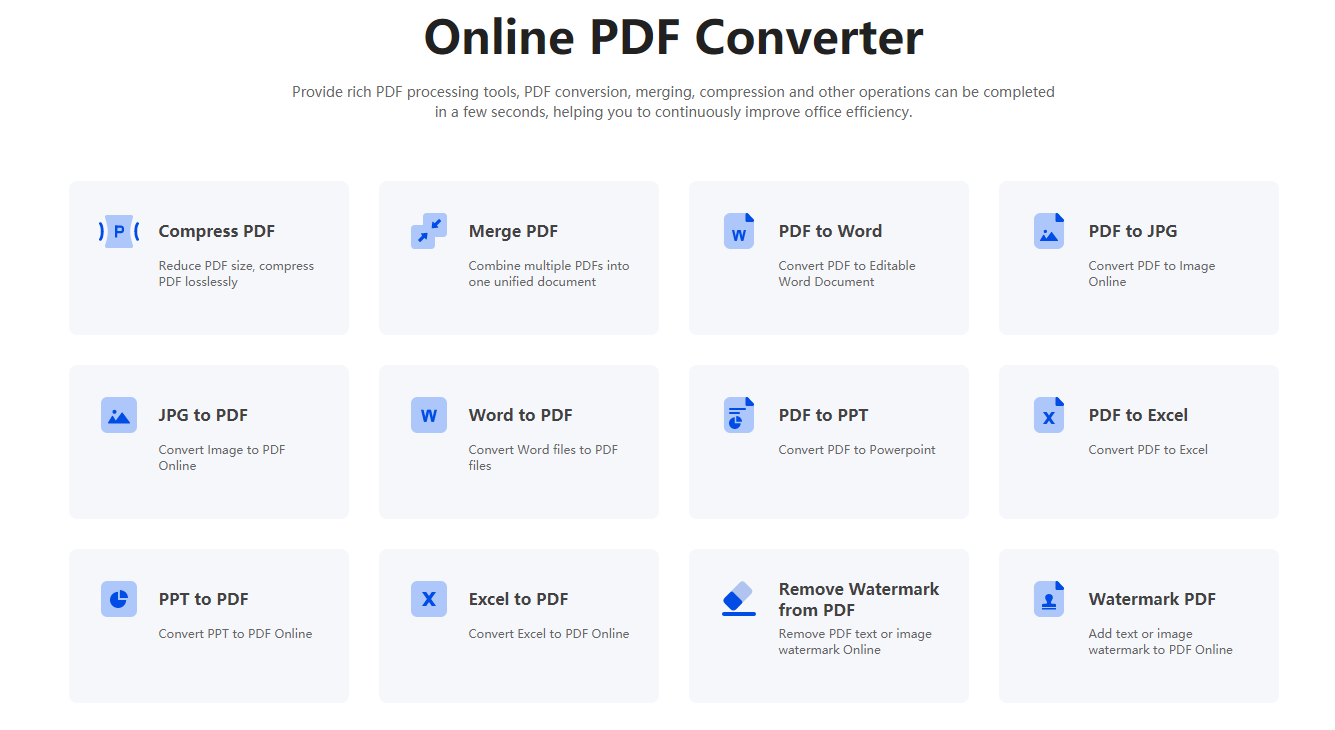 Next, click the "Compress PDF" icon to enter the document upload page and upload the document that needs to be compressed
Then, click "Start Compression" to realize online PDF compression
Finally, click the "Download" button to get the compressed file
How about, is this PDF online conversion platform a great artifact? Online PDF compression can be done without downloading software, it's really easy to use!
After this incident, I published an online PDF compression method tutorial online, reminding everyone to send me the file, remember to compress the PDF file before sending.