What do you hate most about your friends at work? Of course, I hate PDFs that are too large, open too slowly, and even freeze the computer. What are the disadvantages of having too large files? The company's website cannot be uploaded, and the email attachments cannot be received. Fortunately, I learned a while ago that there is an artifact that can complete online PDF compression. Today I will show you how to compress PDF.
First, go to the PDF online conversion platform: www.pdfasset.com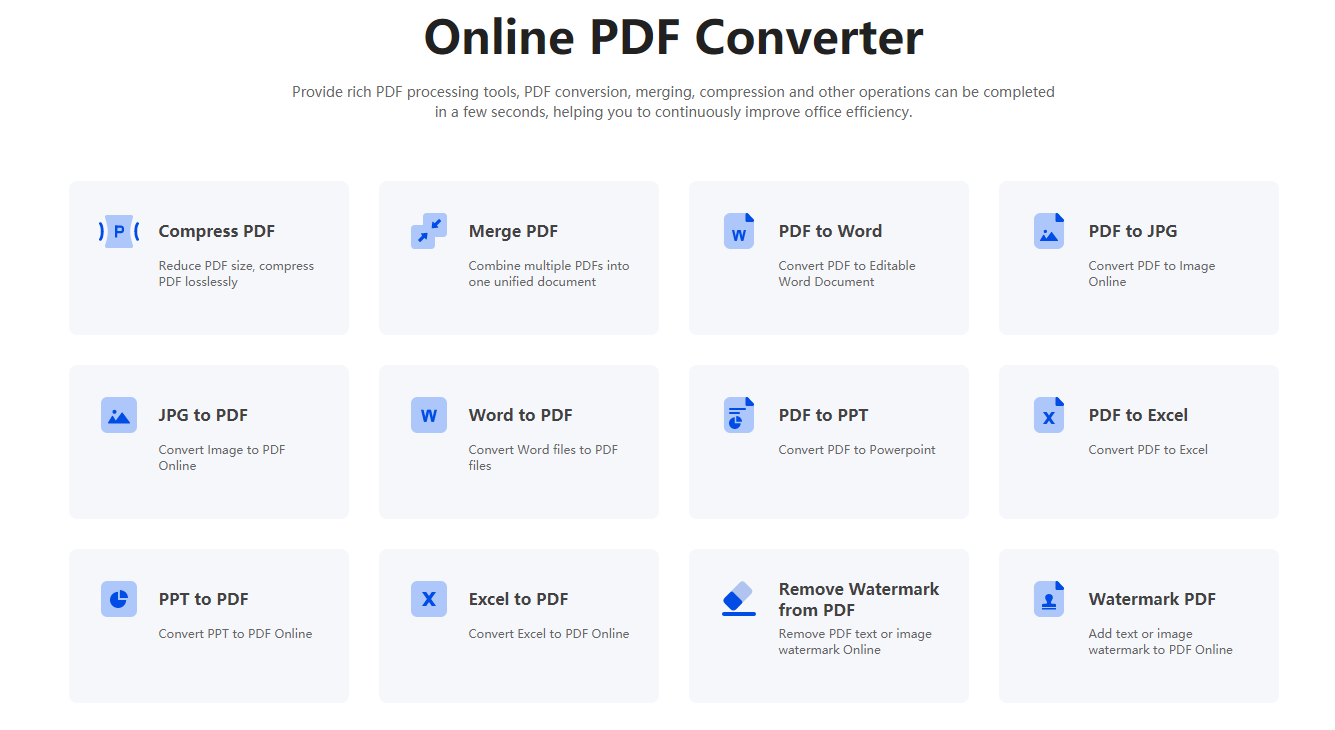 Next, click the "Compress PDF " icon to enter the document upload page and upload the document that needs to be compressed
Then, click "Start Compression" to realize online PDF compression
Finally, click the "Download" button to get the compressed file
How about, is this PDF online conversion platform a great artifact? Online PDF compression can be done without downloading software, it's really easy to use!