With the application and development of social software, we began to use them to remotely transfer various PDF files, instead of using U disk for face-to-face transfer. However, using social software for file transfer also has certain drawbacks, that is, there is a file size limit, you will obviously feel that the transfer of large files is not only slow but also leads to the failure of sending. Of course, to deal with such problems, we will choose to perform online PDF compression. Don't panic, it's not difficult, let me show you a trick!
First, go to the PDF online conversion platform: www.pdfasset.com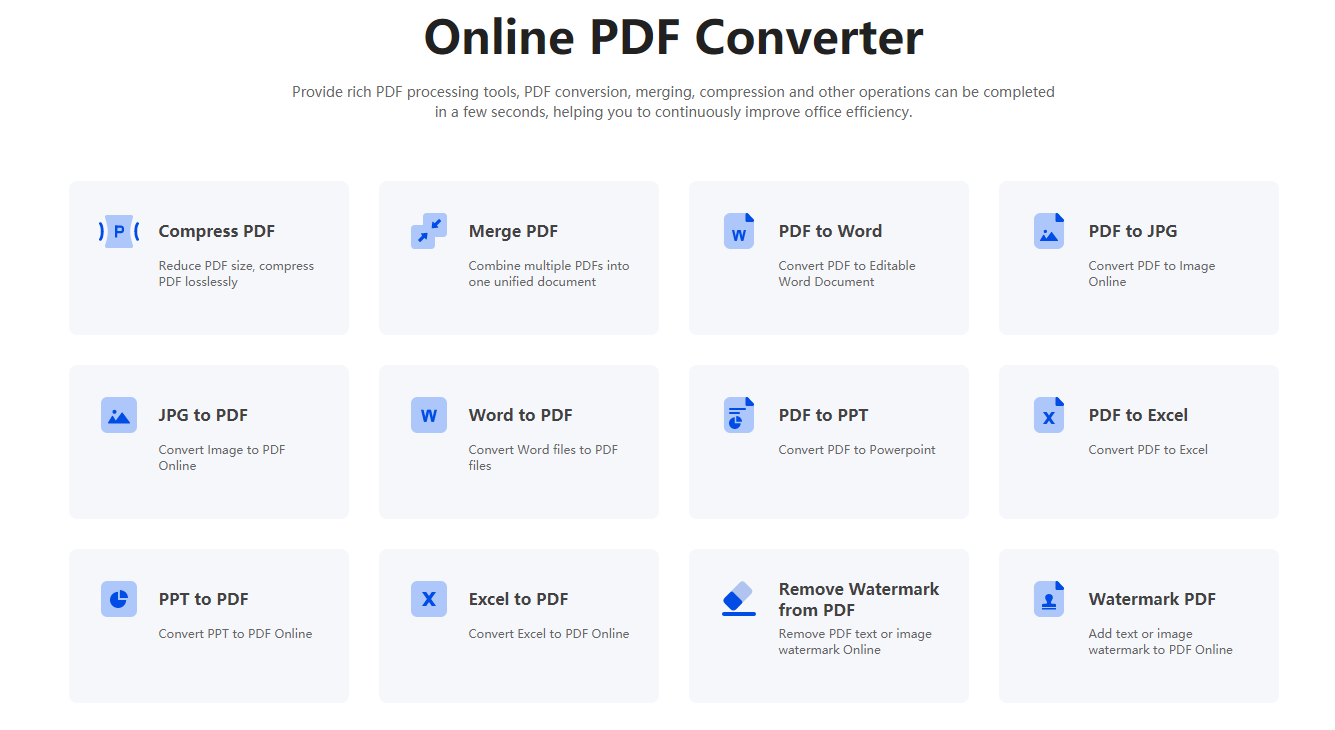 Next, click the "Compress PDF " icon to enter the document upload page and upload the document that needs to be compressed
Then, click "Start Compression" to realize online PDF compression
Finally, click the "Download" button to get the compressed file
The above is a little trick for online PDF compression that I shared with you, which not only improves the transmission speed but also facilitates the organization of PDF files. Using PDFasset can also perform online PDF merging, PDF watermarking, etc. Friends who do not need it can go to the website to experience it.