When we downloaded a pdf document on the Internet, after opening it, we found that there was a watermark set by the author in the document. The purpose of the author adding a watermark to the document is to prevent others from misappropriating the content in the document. If the content is used for learning, how to get the pdf watermark? In fact, it is not difficult to remove the watermark. PDFasset can easily solve this problem, and the operation steps are very simple. If you want to know how to remove the watermark from PDF, you should take a good look at the following content.
Step 1, open the PDF online conversion platform - www.pdfasset.com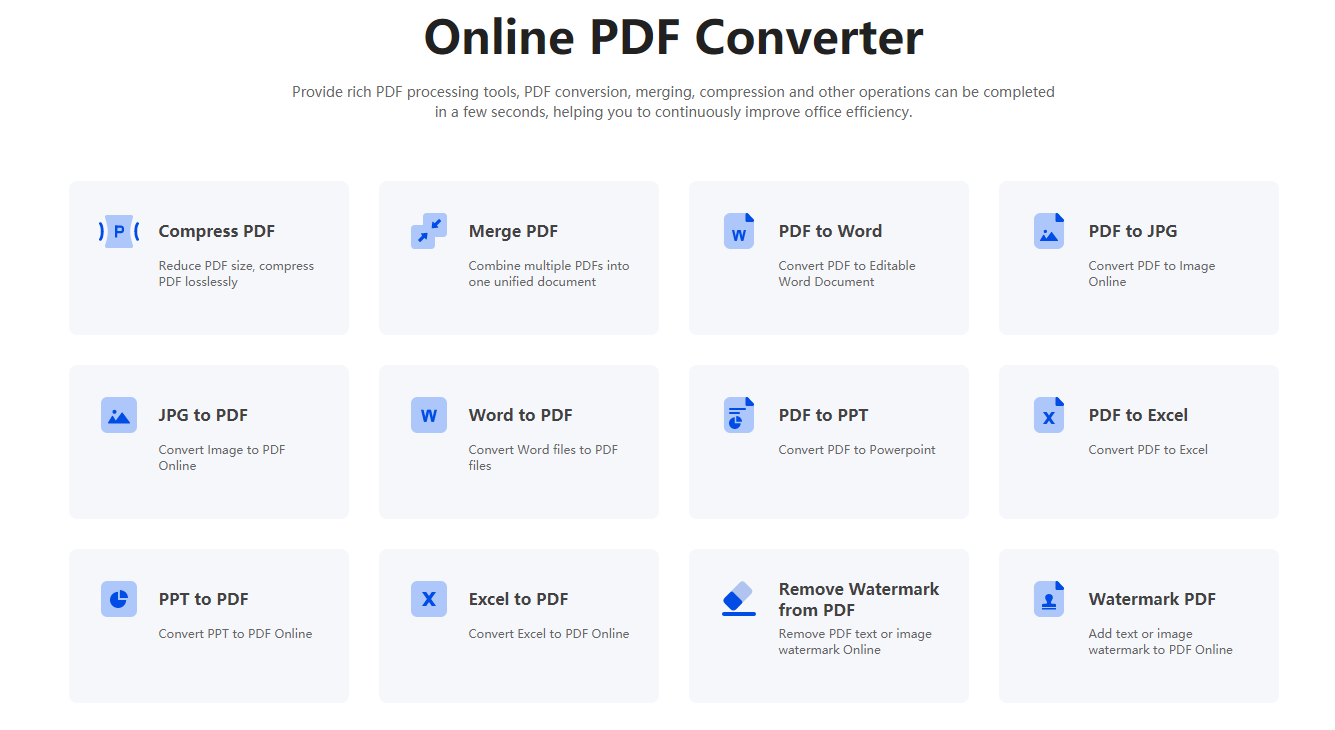 Step 2: After entering the website, select the "Remove Watermark from PDF" function on the home page to enter the file upload page
Step 3, click "Select Upload File", after uploading the file, click "Start Removal", wait for a few seconds, you can complete the operation of PDF watermark removal
Step 4, click the "Download" button to get the document after removing the watermark
The above is the introduction of how to remove the pdf watermark. Whether you are removing the watermark or adding a watermark, how important it is to have a simple and efficient method. If you have more needs for editing pdf, such as PDF conversion format, PDF merging, etc., you can hand it over to PDFasset to help you solve it.