At work, we usually download a lot of files from the Internet, and many files downloaded from the Internet usually have watermarks, which are neither beautiful nor convenient to use, so how do we remove the pdf watermark? Because pdf files cannot be edited directly, the watermark cannot be removed directly. We can use PDF watermark removal tools, such as PDFasset, which can not only convert pdf documents, but also add watermarks to pdf documents. There are many practical functions. Can you tell me how to get a pdf watermark? What are the ways to remove pdf watermark?
Step 1, open the PDF online conversion platform - www.pdfasset.com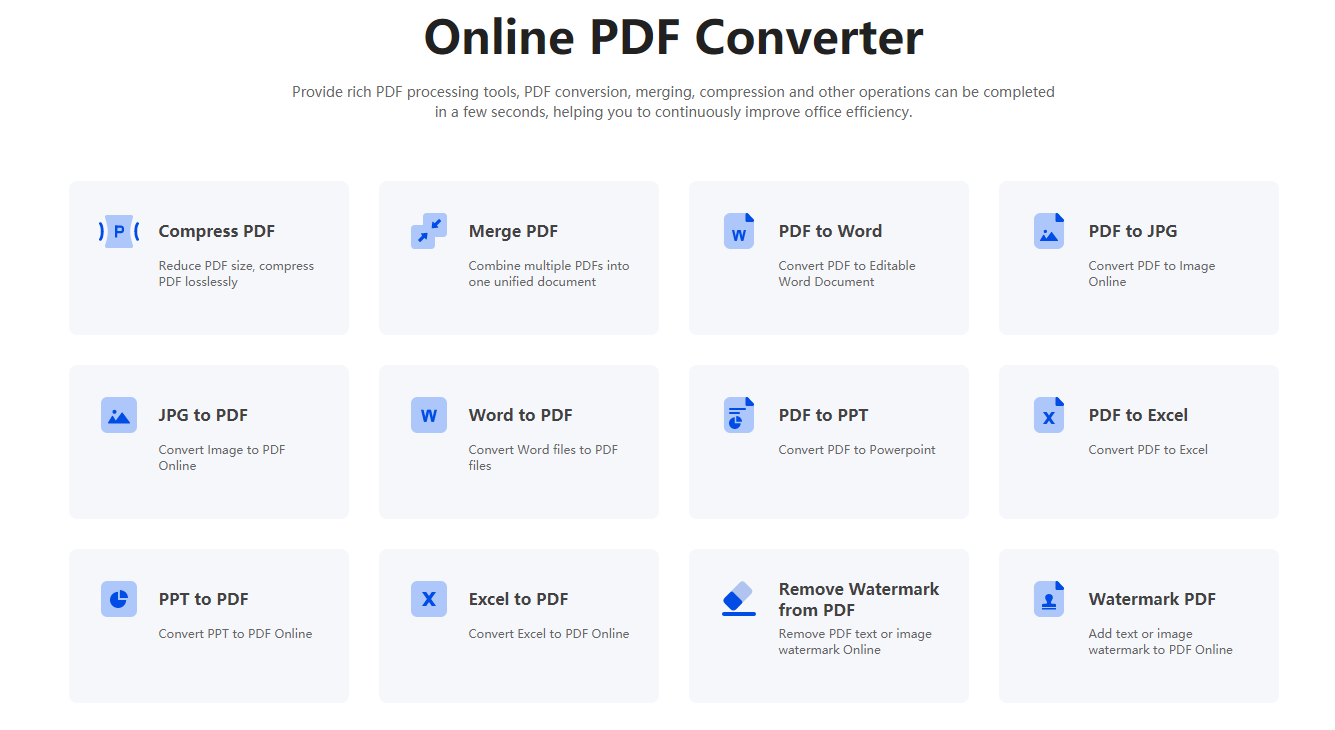 Step 2: After entering the website, select the "Remove Watermark from PDF" function on the home page to enter the file upload page
Step 3, click "Select Upload File", after uploading the file, click "Start Removal", wait for a few seconds, you can complete the operation of PDF watermark removal
Step 4, click the "Download" button to get the document after removing the watermark
The above is the small series to introduce to you how to get pdf watermark? What are the three methods to remove pdf watermark? I believe everyone understands, is it very simple? If you have a pdf document that you want to remove, you can use the above steps to try it out. Because pdf documents are used more and more widely, we need to learn how to operate these office software, so as to be more Good work, and finally I hope you can pay attention to this website.