When we usually download materials on the Internet, we often see watermarks on the materials. In fact, the author added it to protect his copyright. For the pdf documents we use more, we also need to add watermarks, because This can prevent others from misappropriating, but many friends do not know the operation method of adding watermarks. Next, I will give you a detailed introduction to the steps of adding watermarks to pdf online and how to add watermarks to PDFs. I hope to share with friends. provide help.
First, go to the PDF online conversion platform - www.pdfasset.com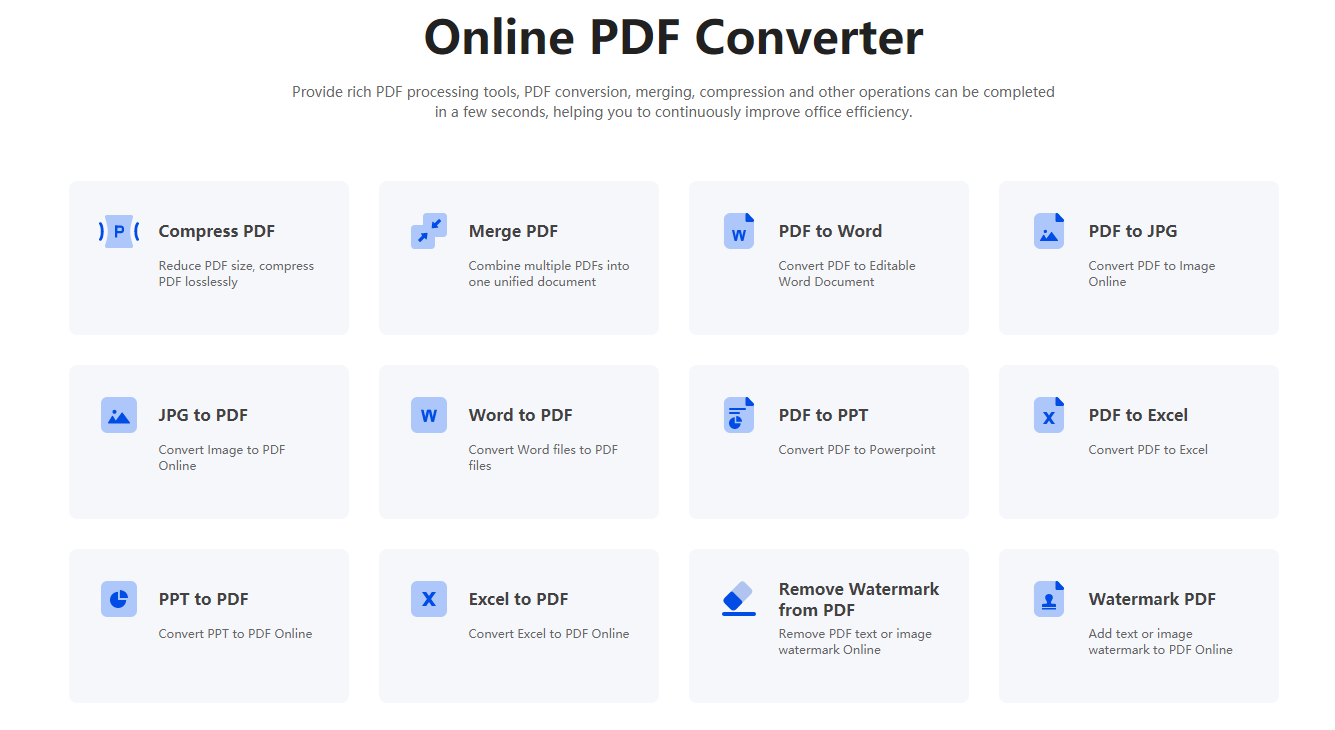 Then click the "Watermark PDF" icon to enter the PDF document upload page, and add the PDF document that needs to be watermarked to the window
Then enter the watermark content and click the "Start Now" button to start adding watermark to PDF;
After the addition is successful, click the "Download" button to get the added document;
What are the steps to add watermark to pdf online? The above has introduced to you the problem of adding watermarks to pdf online. When you add watermarks to pdf documents online, you know how to do it. At the same time, we can also use some online watermarking tools, so that you can easily add watermarks online. It's almost done, and there are no clutter issues.