For some more important files, we need to convert it to pdf format, and at the same time add a watermark to it, so as to ensure the security of the document, the method of adding watermark is actually very simple, there are many methods, you can use Professional tools to operate, you can also use the online pdf watermarking method. No matter which one you choose, we all need to know the correct operation method. Now I will give you a detailed introduction to the online pdf watermarking operation steps.
Step 1: Search www.pdfasset.com in your browser and enter the home page of PDFasset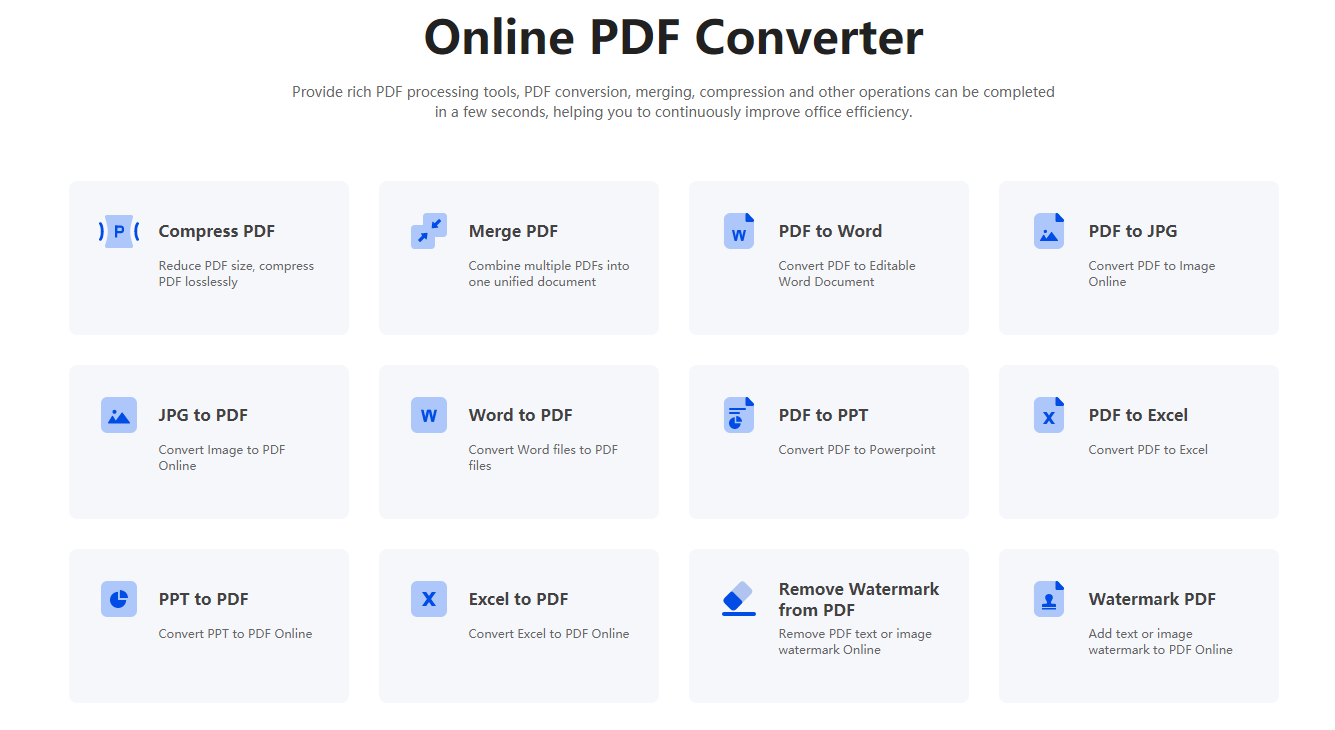 Step 2: Find the "Watermark PDF" function on the home page, and click to enter the file upload page
Step 3: Click to upload the PDF file that needs to be watermarked, then select the watermark type, set the watermark format, etc., click "Start Adding", wait a few seconds after the addition is complete, and click "Download" to get the file.
What are the steps of online pdf watermarking? The above has introduced the operation method of online pdf watermarking. When you do the specific operation, you will know how to do it. At the same time, we can also learn about the tools for adding watermarking online. Their functions are very powerful. The operation of multiple documents can be completed at the same time, which improves the efficiency of the work