PDF is a document format similar to pictures. It has high document stability and a high degree of preservation of text, pictures and other information. Although PDF editing is not as easy as word documents, adding watermarks is simple. Now everyone's awareness of rights protection has become stronger, and the protection of documents has also increased. Many people like to encrypt and add watermarks to their documents and pictures for protection by adding watermarks. So how do you add a watermark to a pdf?
First, go to the PDF online conversion platform - www.pdfasset.com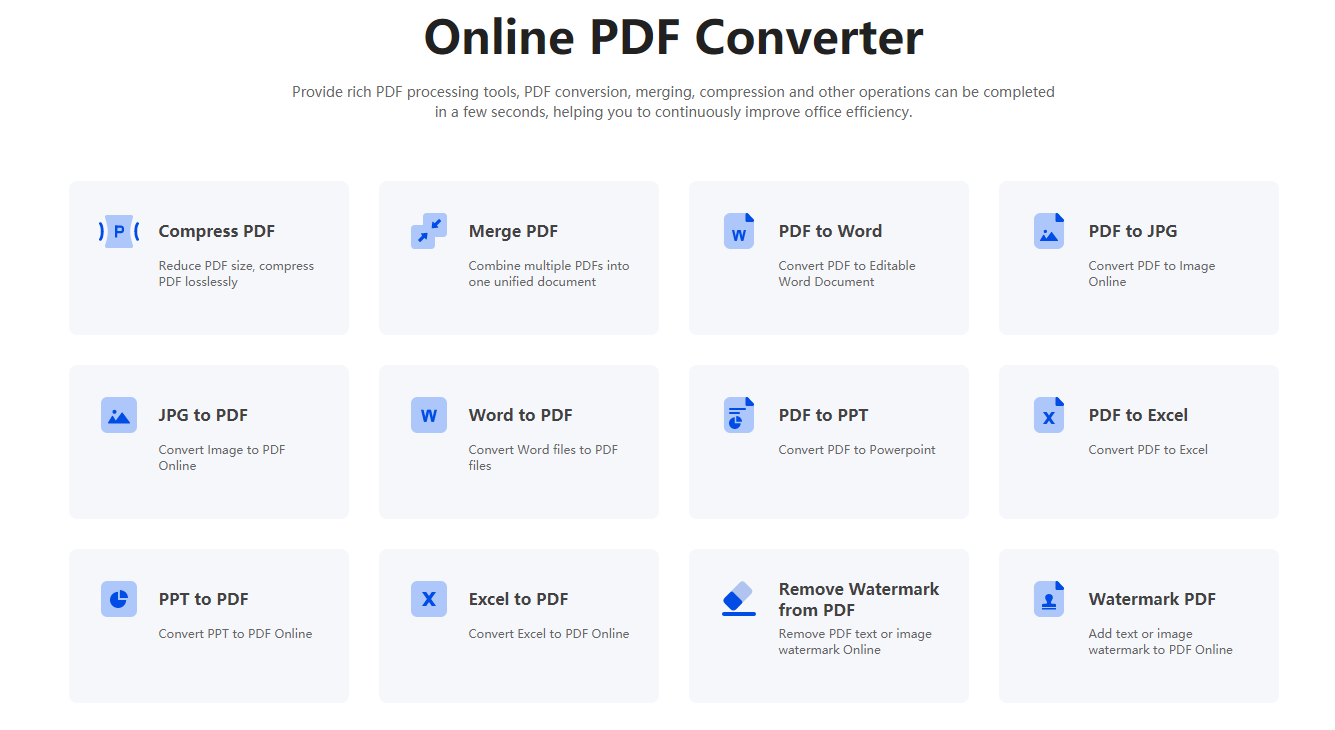 Then click the "Watermark PDF" icon to enter the PDF document upload page, and add the PDF document that needs to be watermarked to the window
Then enter the watermark content and click the "Start Now" button to start adding watermark to PDF
After the addition is successful, click the "Download" button to get the added document
The above is the introduction to the related content of adding watermark to pdf. Of course, in addition to adding watermarks to pdfs, watermarks can also be added to other document and image formats. The method of adding a watermark is not only the one described above, but also other methods of adding a watermark, but this one is the easiest.