Many friends like to share their work and study materials with their colleagues or classmates. When everyone sends files, they will be made into pdf files, and watermarks will be added to the pdf files, so that even if Uploading to the network does not need to worry about being used directly by others, so the security of the file content is guaranteed. However, some friends don't know much about adding watermarks. Let me introduce to you in detail how to add text watermarks to pdf.
First, go to the PDF online conversion platform - www.pdfasset.com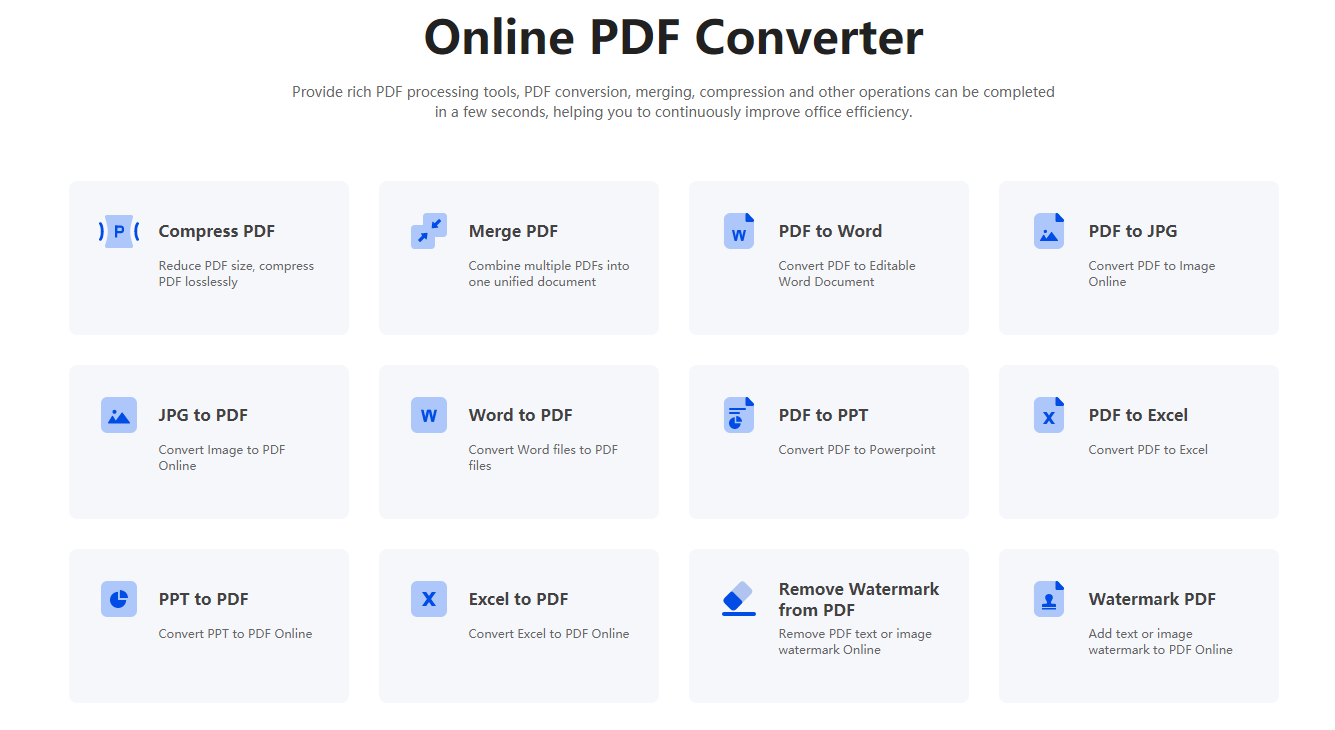 Then click the " Watermark PDF" icon to enter the PDF document upload page, and add the PDF document that needs to be watermarked to the window
Then enter the watermark content and click the "Start Now" button to start adding watermark to PDF
After the addition is successful, click the "Download" button to get the added document
How about it, is it very simple? With this method of adding watermark to PDF, you can add a layer of protection to your PDF file! Friends in need can go to PDFasset to experience it.