As we all know, the Internet environment is getting better and better, and laws and regulations are constantly being improved. In the past, when people used documents and pictures, they could just copy and paste them. Now, some documents and pictures have watermarks on them, which is very inconvenient to use. But for the designers and creators of documents and pictures, it is a good means of safeguarding rights. So do you know why more and more people like to add watermarks now? How to add watermark in pdf document format? Today, let me introduce to you how to add watermark to mac pdf.
Step 1: Search www.pdfasset.com in your browser and enter the home page of PDFasset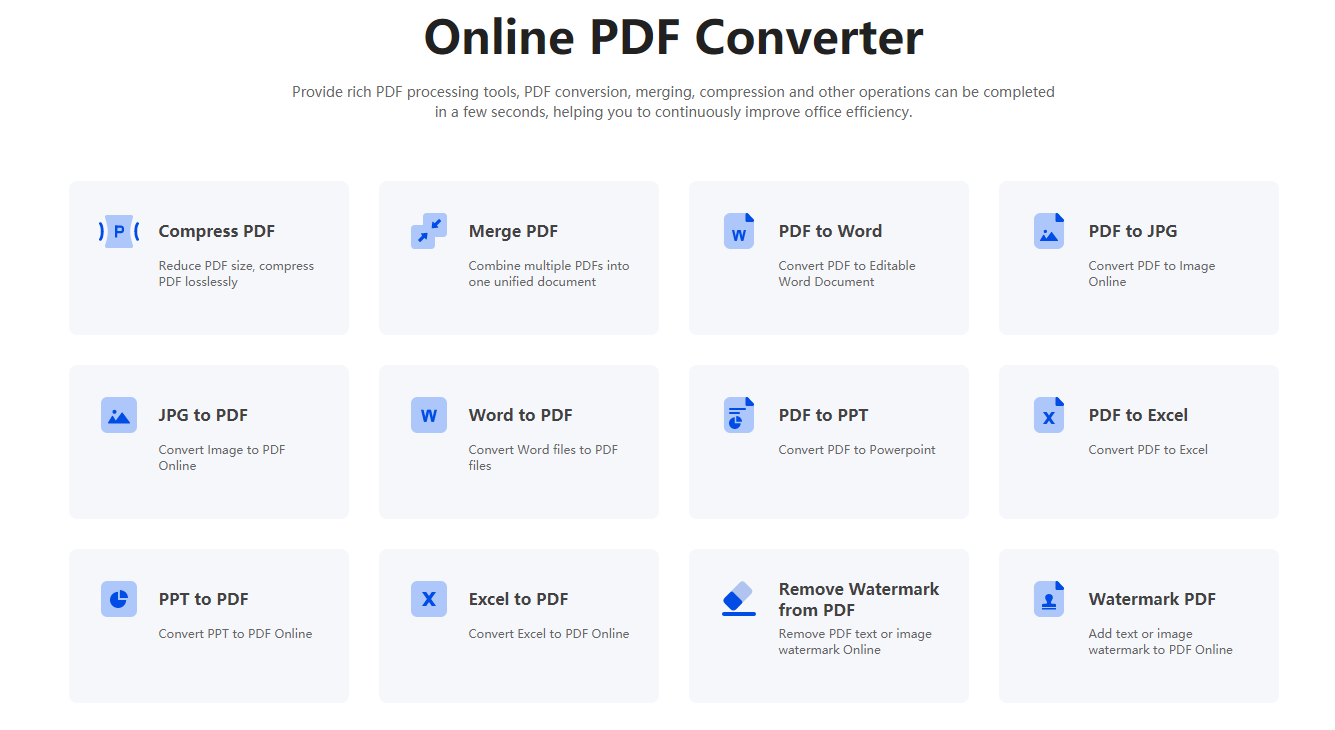 Step 2: Find the "Watermark PDF " function on the home page, and click to enter the file upload page
Step 3: Click to upload the PDF file that needs to be watermarked, then select the watermark type, set the watermark format, etc., click "Start Adding", wait a few seconds after the addition is complete, and click "Download" to get the file
The above is what I introduced to you about pdf watermarking. The use of watermarks is mainly to protect rights and prevent theft of pictures. Therefore, many enterprises and individuals are accustomed to protecting their documents and pictures by adding watermarks to effectively achieve the effect of anti-theft.