In daily life and work, the excel sheet we make can be edited directly, and the original data is vulnerable to tampering. Once modified, not only will the original data be difficult to retrieve, but you will also encounter a series of troubles in work or life. How is that good? One of the easiest ways is to convert excel to pdf file, so that others can only read but not edit, so they don't have to worry about being modified. The following will teach you how to convert excel to pdf through a simple introduction, and let me take a look down.
Open the browser and enter www.pdfasset.com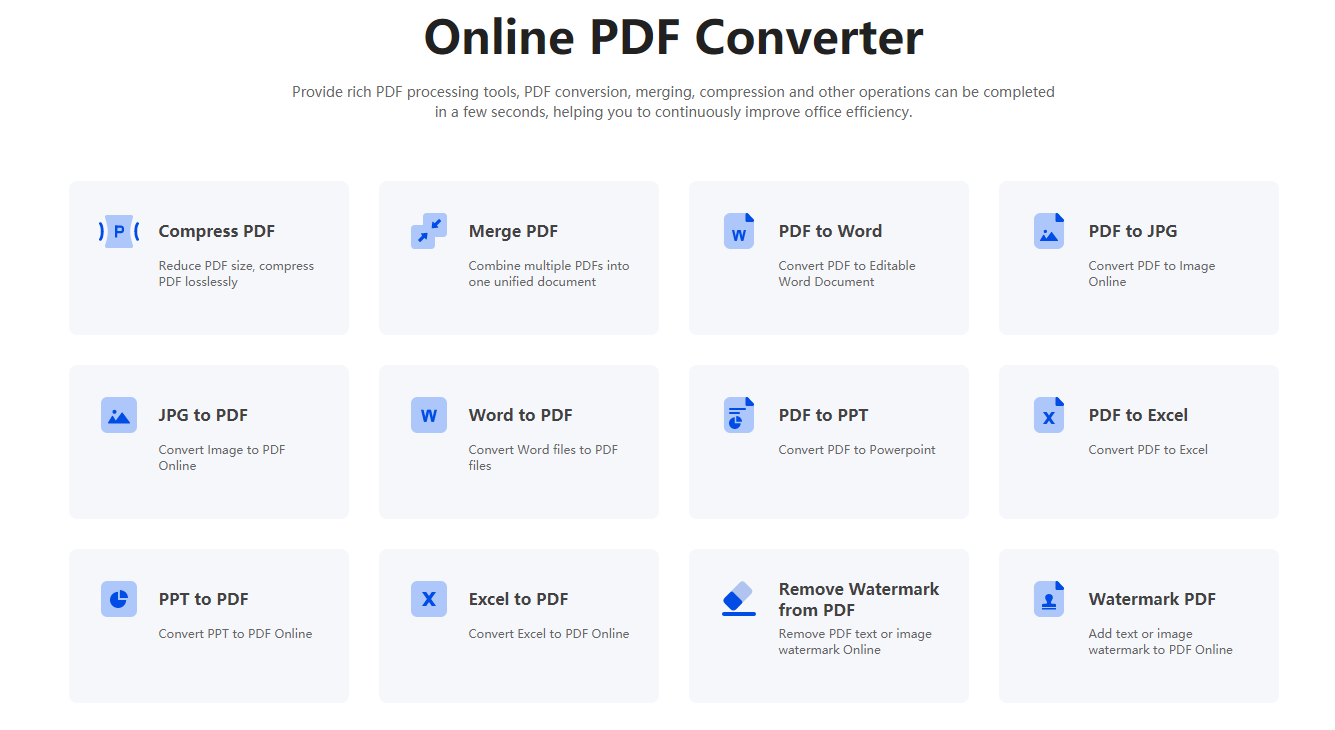 Enter the homepage of the website, click the "Excel to PDF" function, and enter the conversion window
Click "Choose to add files", upload the Excel you want to convert to the conversion window, click "Start conversion", wait for a few seconds, then the conversion will be completed
Click the "Download" button to get the converted PDF
The above is the related method of converting excel to pdf. The final conversion of the form is achieved through simple operations. The operation is very simple. It is recommended that you use PDFasset, which is more efficient. Besides Excel to PDF, this software also supports many other formats. The conversion between, such as PDF to Word, PDF to Excel, is really easy to use.