With the penetration of the Internet into all aspects of people's lives, many high-tech tools are applied to all walks of life in work, but no matter which industry, PDF files are often accessed by everyone, because it is more compatible and confidential. It has the advantages of better sex, beauty, formality, etc., so everyone's evaluation of it is also better. In daily work, people often use PDF format to display tables, so how do we convert the edited batch of excel to pdf? ? Don't worry, let's follow me to use PDFasset to see the steps of converting excel to PDF.
First of all, we need to use the online PDF conversion platform - www.pdfasset.com, click the "Excel to PDF" icon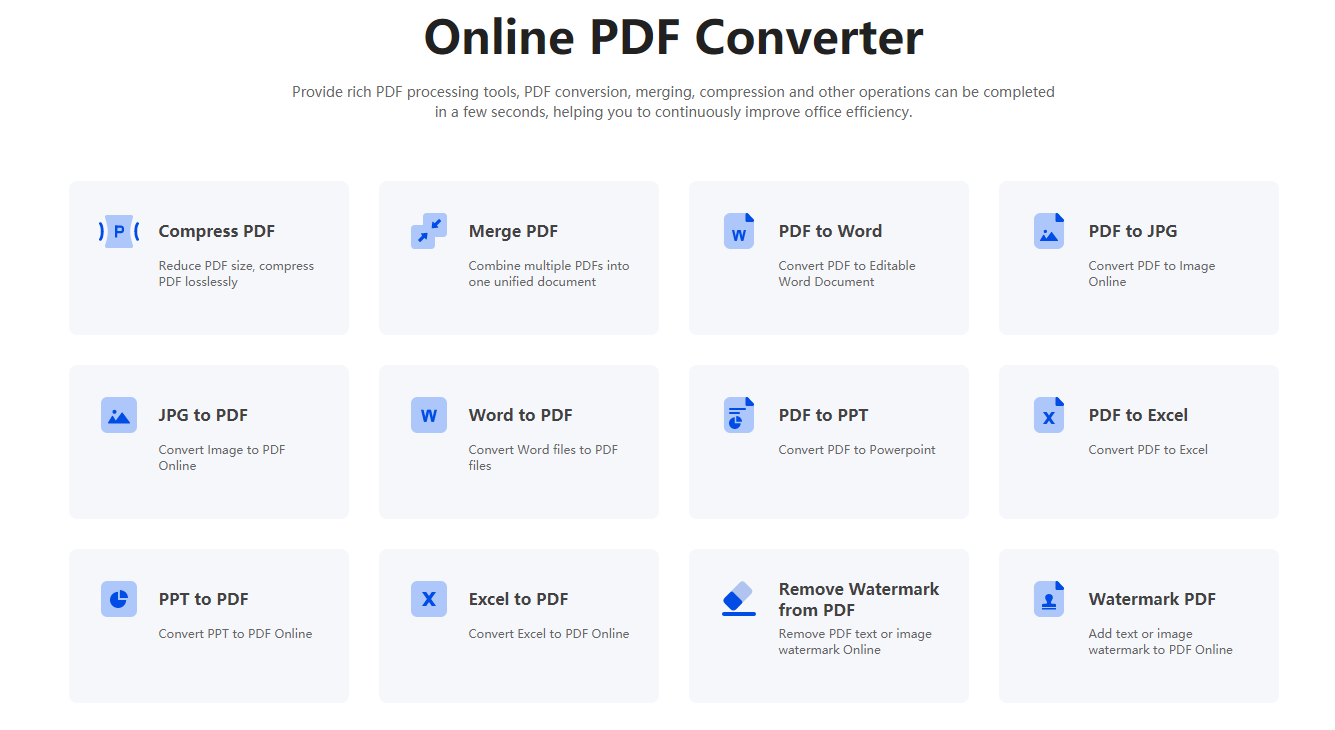 Then enter the Excel document upload page, and add the Excel document to be converted into the conversion window
Then click the "Convert" button to convert Excel to PDF
After the conversion is successful, click the "Download" button to get the converted document
As PDF files become more and more widely used, many people even have the illusion that it takes longer to see PDF files than to see their lover. Now at work, people also like to convert files in other formats into PDF format. Reading, such as batch excel to pdf conversion, etc., after reading the above introduction, I believe that you already know the operation steps of using PDFasset for format conversion. Let's go to the PDFasset official website to try it out.