Is there any way to convert PPT to PDF online ? In our daily work, we often create and receive some documents. Such as PDF, PPT, Word and the like. Among them, PPT is a kind of presentation, which is often used for wedding/speech/teaching, while PDF document is a layout document, which is more used for reading and transmission needs. So, are there any online methods to convert PPT to PDF? Yes, PDFasset is an online PDF conversion platform. Let me tell you in detail how to convert PPT to PDF online!
First, we need to open the website. You can directly open the browser to search the official website of PDFasset, enter the website and click [PPT to PDF]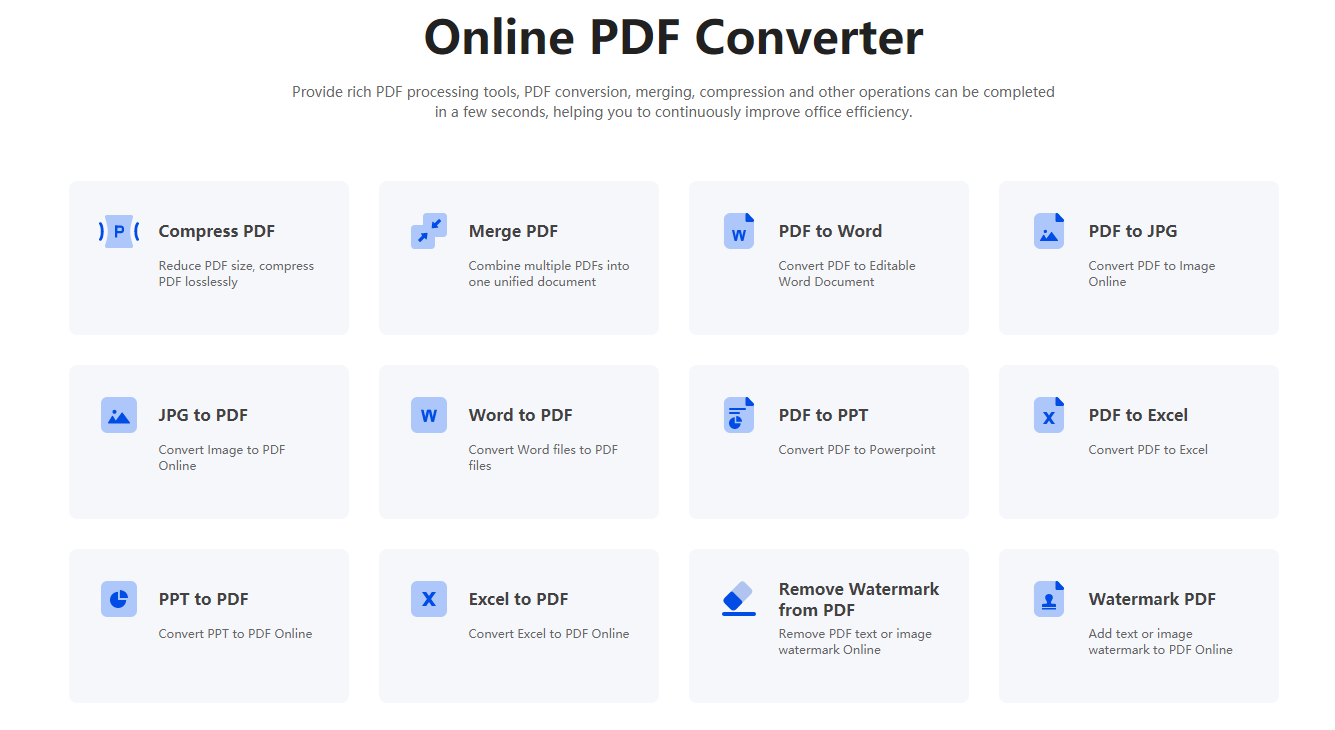 Jump to the page, then click the [Select File] button on the page, hold down the Ctrl key to select the PPT files to be converted in batches, and then click [Open] to upload
After the document is uploaded successfully, click [Start Conversion], and then you can batch convert PPT to PDF . After the conversion is completed, click [Download] to save the converted PDF file locally
The above is the method of converting PPT to PDF on the PDFasset website. Not only that, but also PDF compression and other operations. Let's try it now.