There are many practical documents around us, such as PDF, PPT, Word, Excel, etc. Among them, PPT is a kind of presentation, most of which are used for lectures and program introductions. The PDF is a read-only document, which has a strong reading function. So if you want to convert PPT to PDF format, what should you do? Please read it with me next.
First, open the official website of PDFasset in the browser, and directly click the [PPT to PDF] function after entering the website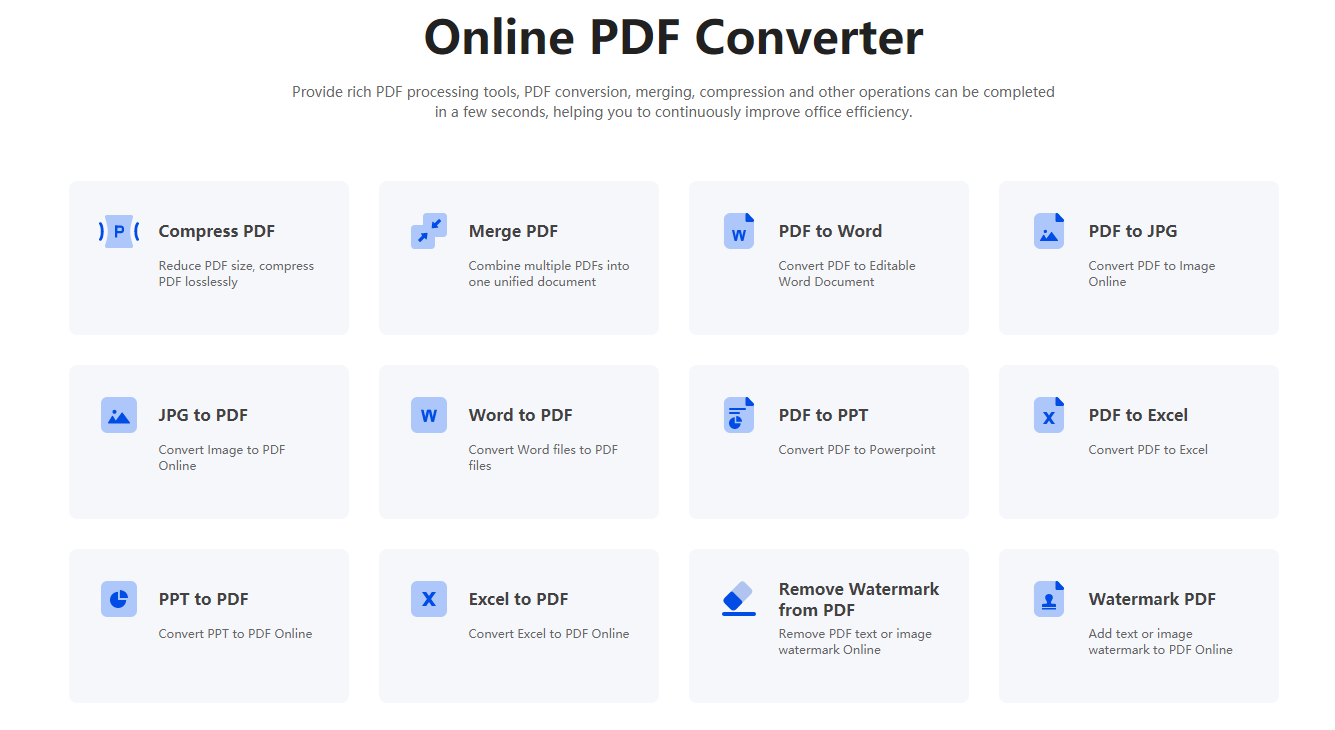 Next, you will jump to the page, click [Select File] in the new page, find the PPT document that needs to be converted in the pop-up page that appears, select it and click [Open] to complete the upload
When the PPT file is uploaded, click [Start Conversion] on the page, and click [Download] after the conversion is complete
The conversion of formats between documents can increase the flexibility and convenience of documents. The above is an efficient method for converting ppt to pdf format. Through this method, PPT to PDF can be efficiently completed. Have you learned?