PDF is an electronic file format standard formulated by Adobe, and its feature of being difficult to edit ensures the security of documents to a certain extent. However, when we want to edit documents in PDF format, we will also encounter some difficulties, which will make us encounter certain limitations. At this time, we urgently need a converter with simple operation and complete functions. PDFasset is a general-purpose text, table, and image conversion software in PDF format. Speaking of which, how to convert word to pdf online conversion? Let the editor introduce it to you today, you can read it below.
The first step is to open a browser and search for PDF online conversion platform - PDFasset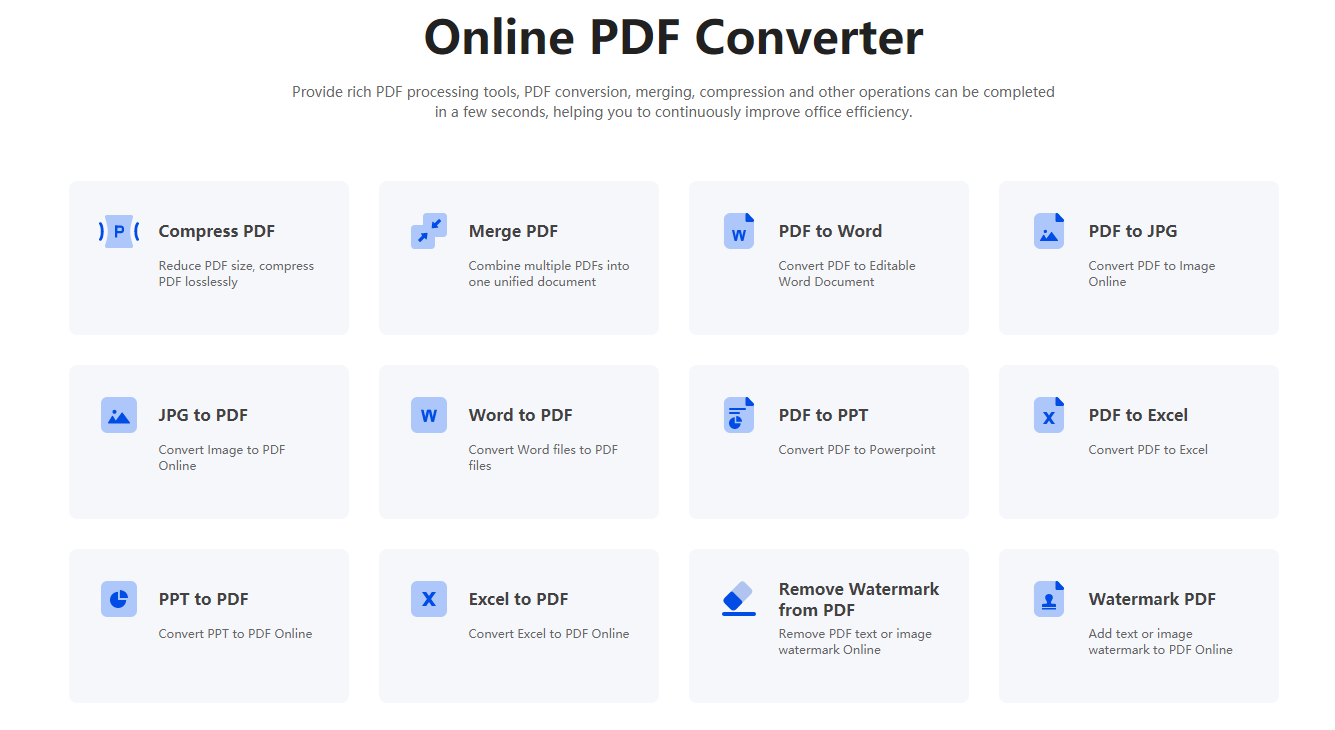 The second step is to find the "Word to PDF" function on the homepage of the website, click to enter the file upload page, click "Select Upload File", and upload the Word document to be converted into the window
The third step, click the "Start Conversion" button, wait for a few seconds, you can complete the conversion of Word to PDF
The fourth step,click the "Download" button to get the converted PDF document
From the above content, everyone should understand it very well! The correct word to pdf online conversion can quickly and efficiently complete the format conversion, simple and efficient, and it is essential for our work or study! If you are interested, please go and try it!