Most of the time we use the pdf format in the office to highlight the importance of the file and to allow the file to be opened on different computers without format confusion. But for a person who has just entered the workplace, the conversion of file formats is not an easy task, and most people do not know how to deal with such a situation. How to subtly convert word to pdf image format? In fact, there are many ways to convert the file format. The following is a simple and practical operation method for you. If you are interested, come and see it!
The first step is to open a browser and search for PDF online conversion platform - PDFasset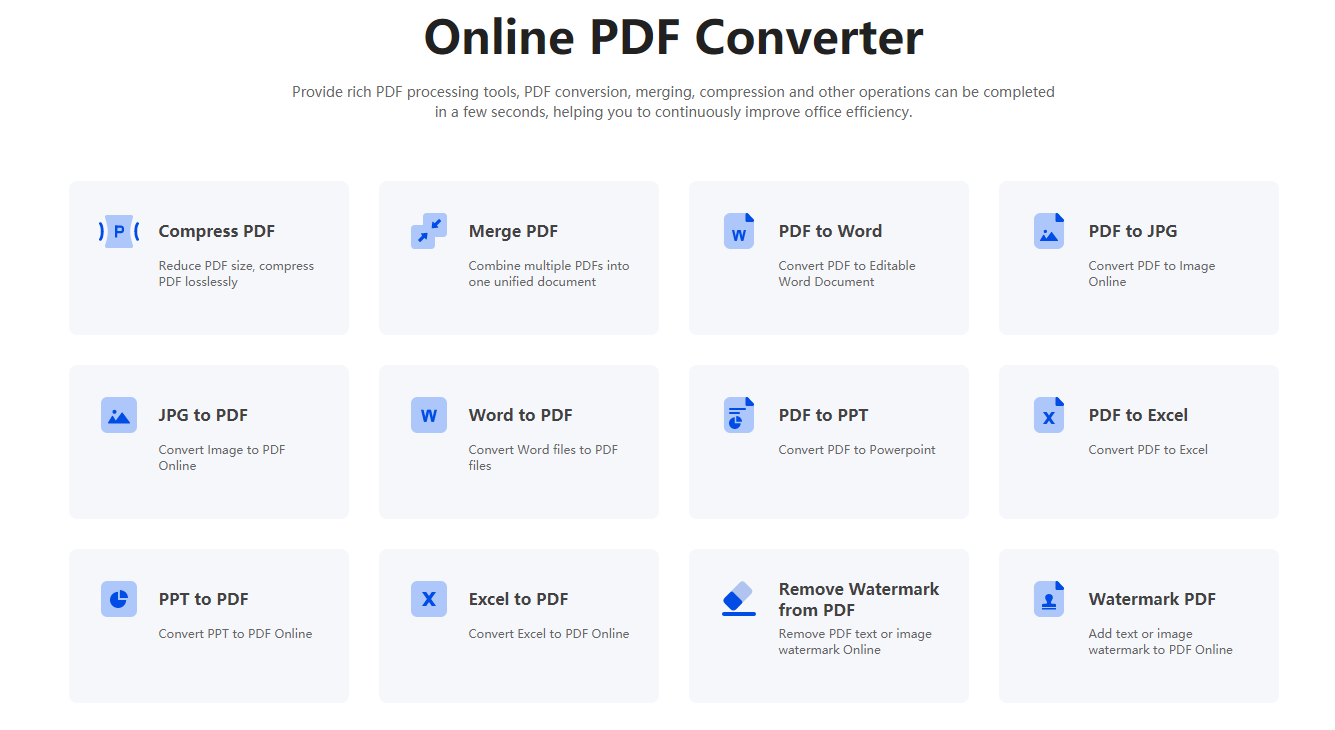 The second step is to find the "Word to PDF" function on the homepage of the website, click to enter the file upload page, click "Select Upload File", and upload the Word document to be converted into the window
The third step, click the "Start Conversion" button, wait for a few seconds, you can complete the conversion of Word to PDF
The fourth step: Click the "Download" button to get the converted PDF document
The above is the relevant content of how to skillfully convert word to pdf to share with you today. After reading the above introduction, you should have learned how to convert Word to PDF. Go to PDFasset to experience it!