How to convert PDF to JPG? We all know that PDF document is a portable document format. It can display a fixed page layout on different terminal devices. When reading PD, you don't have to worry about garbled characters or content distortion. We If the PDF is sent to the customer's mobile phone, it is not convenient for the customer to view. If it is in the form of JPG, it is much better. At this time, you need to use the tool to convert PDF to JPG. How to convert PDF to JPG format? Let's do it together have a look.
We can use the browser to enter www.pdfasset.com, enter the home page and find the [PDF to JPG] function, click to jump to the page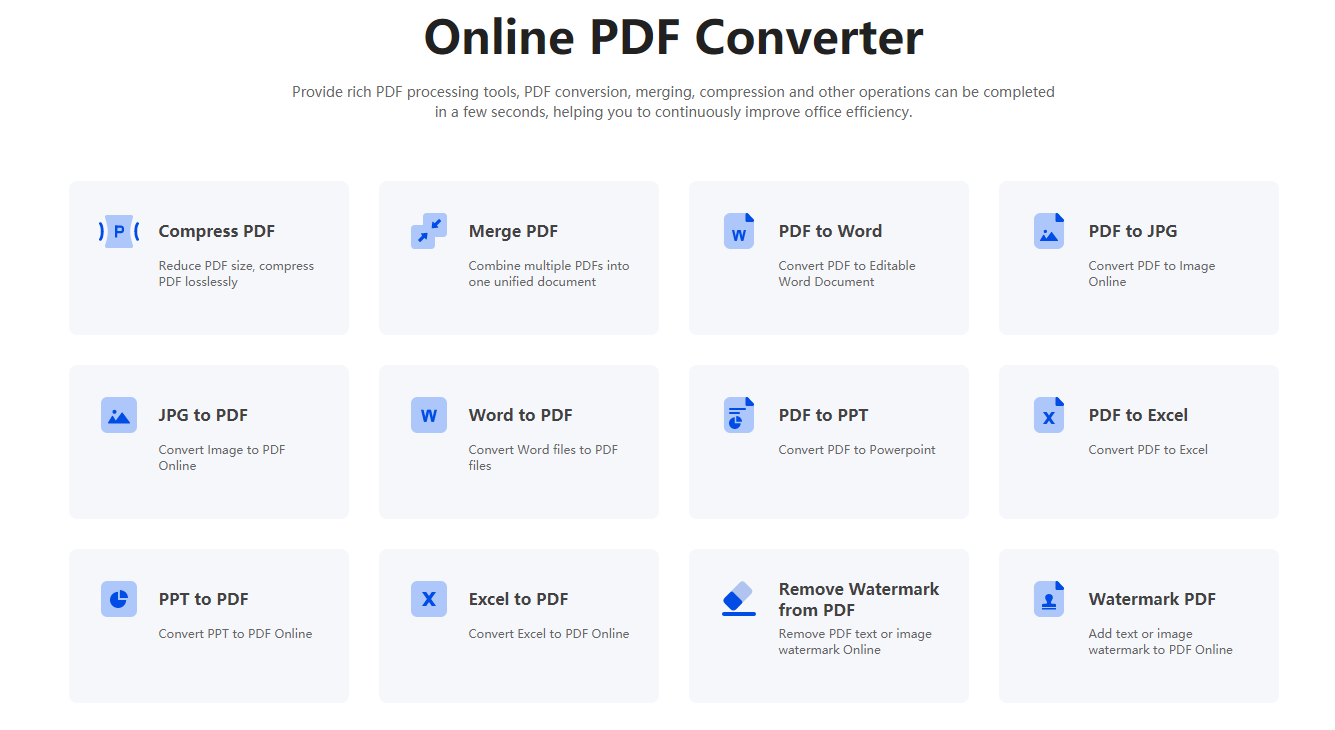 After entering the new page, click [Select File] in the middle of the page to open the pop-up page of the uploaded document, find the PDF document that needs to be converted on the computer, click to select it and click [Open] to upload it
After the document is uploaded successfully, set the output format on the page, you can choose the output as PNG, JPG or long image. After the setting is completed, you can click [Start Conversion], and then click [Download] to save the image to the computer
How to convert PDF to JPG? The above is the online conversion method to convert PDF to JPG. When uploading documents, you can upload multiple selections and you can also perform batch conversion. Partners who need it, go to the website to experience it!