When friends process documents, they will use many technical methods, including merging pictures, table editing and many other methods, each of which has its own characteristics. When you are processing, you generally use some tools. Among them, PDFasset is such an office tool. With it, you can easily convert excel to pdf online. Next, I will introduce you to the specific conversion steps.
Open the browser and enter www.pdfasset.com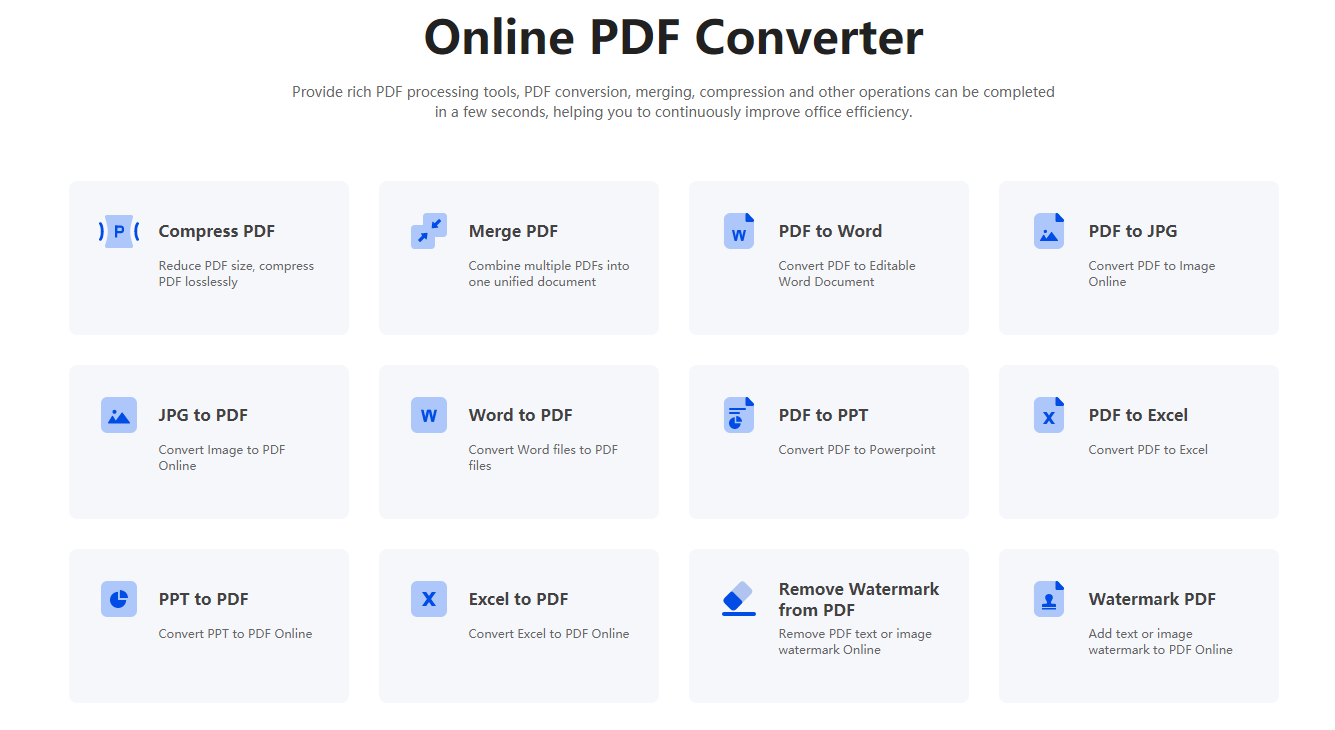 Enter the homepage of the website, click the "Excel to PDF" function, and enter the conversion window
Click "Choose to add files", upload the Excel you want to convert to the conversion window, click "Start conversion", wait for a few seconds, then the conversion will be completed
Click the "Download" button to get the converted PDF
In the article, I introduced the knowledge method of converting excel to pdf online, which also involves small knowledge such as preservation. Mastering this knowledge will be of great help to future work or study.