In fact, everyone has often used Excel tables in the workplace. Whether it is registering things or statistics, Excel tables will play a great role. But there is a big problem with using Excel tables, that is, if you send the table to others to watch, and others accidentally modify some data or data, then there will be a big problem at this time. If you send such a file to the work group , the revised form is finally handed over to the leader, so the result will definitely be different, so we need to convert Excel to PDF, the following will teach you how to convert Excel to PDF.
Open the browser and enter www.pdfasset.com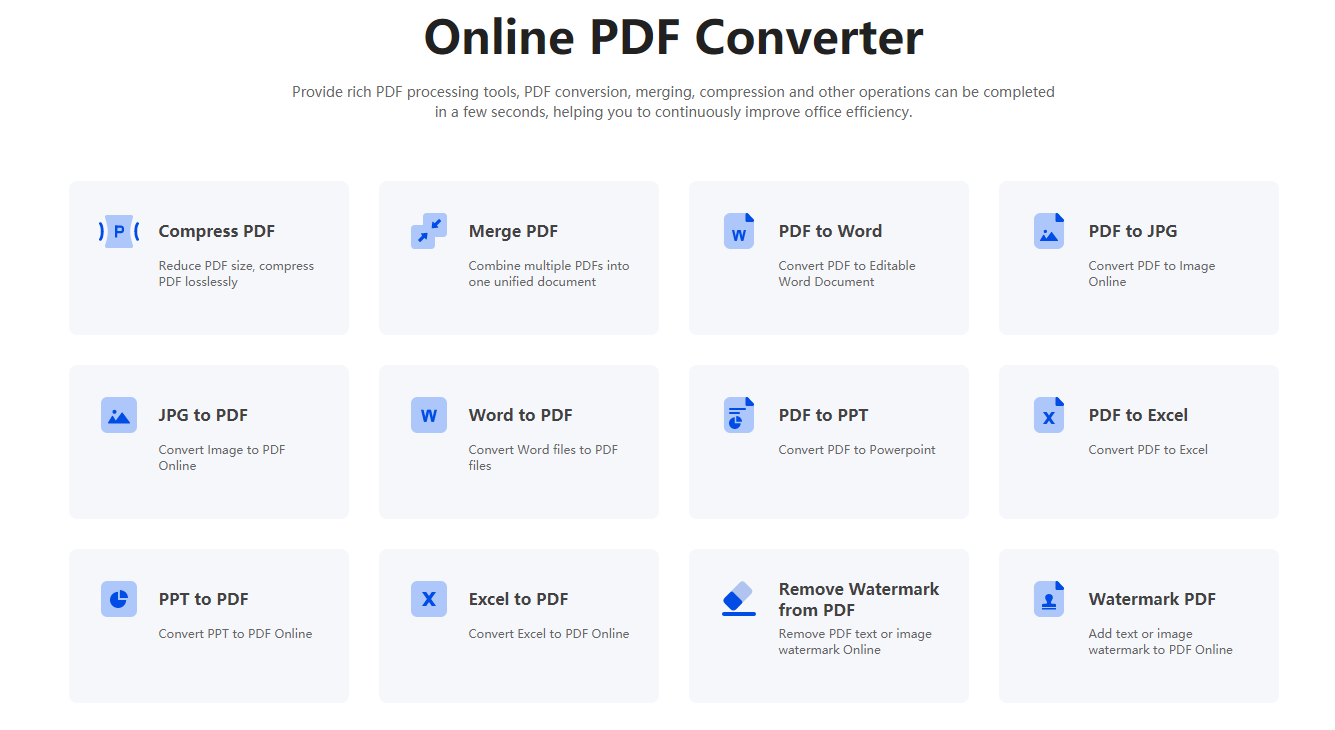 Enter the homepage of the website, click the "Excel to PDF" function, and enter the conversion window
Click "Choose to add files", upload the Excel you want to convert to the conversion window, click "Start conversion", wait for a few seconds, then the conversion will be completed
Click the "Download" button to get the converted PDF
Everyone must know how to convert Excel to PDF. These skills are very useful in the workplace, especially for current office workers. Let's go to PDFasset to learn this skill!