Excel tables are often used in work. Excel tables are very powerful in processing data, and can accurately and quickly settle table data. In work, many data are very important. After editing, you do not want to be modified by others. Many people choose to convert Excel tables into PDF format for storage, because the pdf format has good reading effect and security, and storing files in the pdf format not only facilitates the future viewing of the table, but also protects the table data. It's better to store in pdf format. What tool do you use to convert excel tables to pdf?
First of all, you can open the browser, directly search www.pdfasset.com in the search box, find the corresponding link and click to enter the home page, and click the [Excel to PDF] function.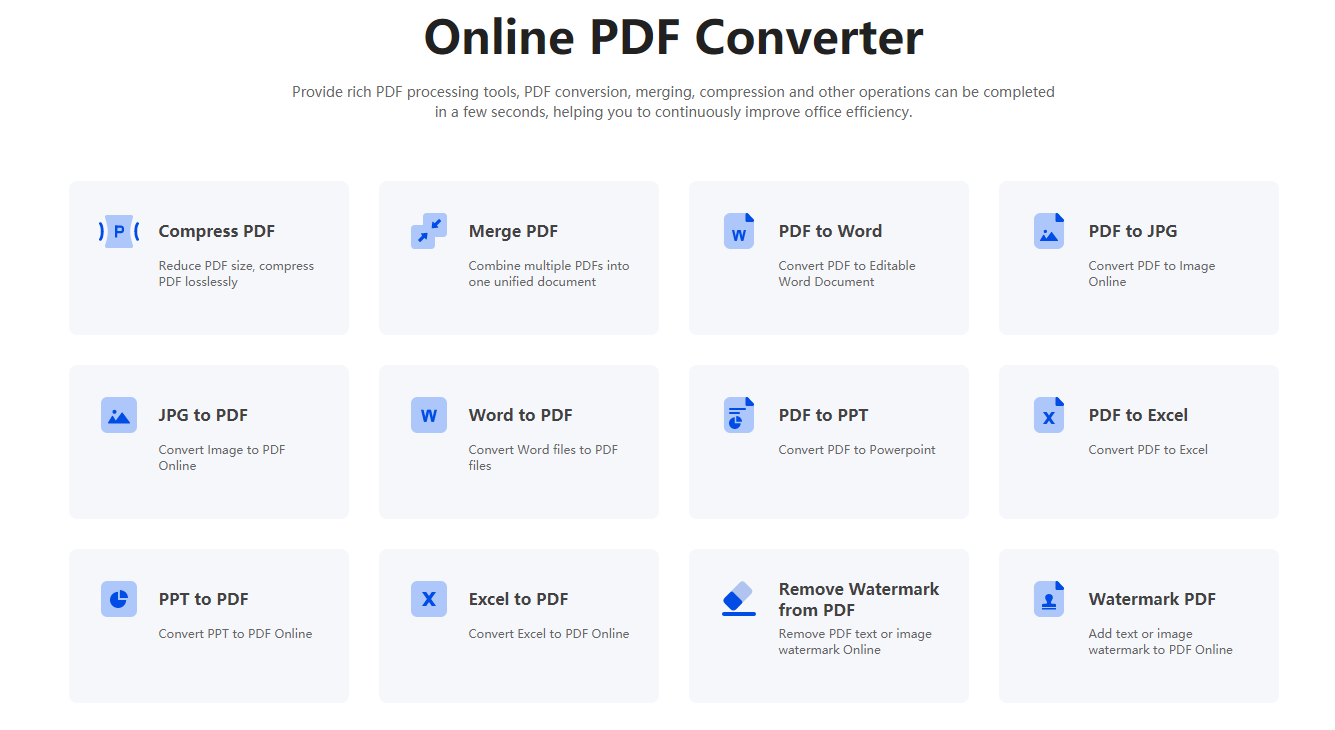 At this time, you will jump to a new page, you can directly click [Select File] on the page, and then find the Excel sheet that needs to be converted on the pop-up window page, click to select it and then click [Open] to upload.
When the document upload is complete, click [Start Conversion] on the page, wait until the conversion is complete, click [Download] on the page, and download the converted PDF file.
The question of what tool to convert Excel table to pdf has already been answered. In order to better protect the table data from being changed, in order to protect the data from garbled characters during transmission, it is a good choice to convert Excel to PDF.