When we hand over the prepared PPT file to the leader, the result is that the effect of opening the PPT file is different because of different software, which leads to the confusion of the content format of our PPT file. So how can we avoid such a thing from happening? In fact, converting PPT files into PDF format files can solve such troubles very well. Today, this editor will introduce the method of online PPT to PDF conversion, so that you do not need to download and install any software, as long as you can access the Internet. It can realize the conversion of documents in different formats.
Open the computer web page, search www.pdfasset.com, find their official website, and find the option to convert ppt to pdf in all tools after entering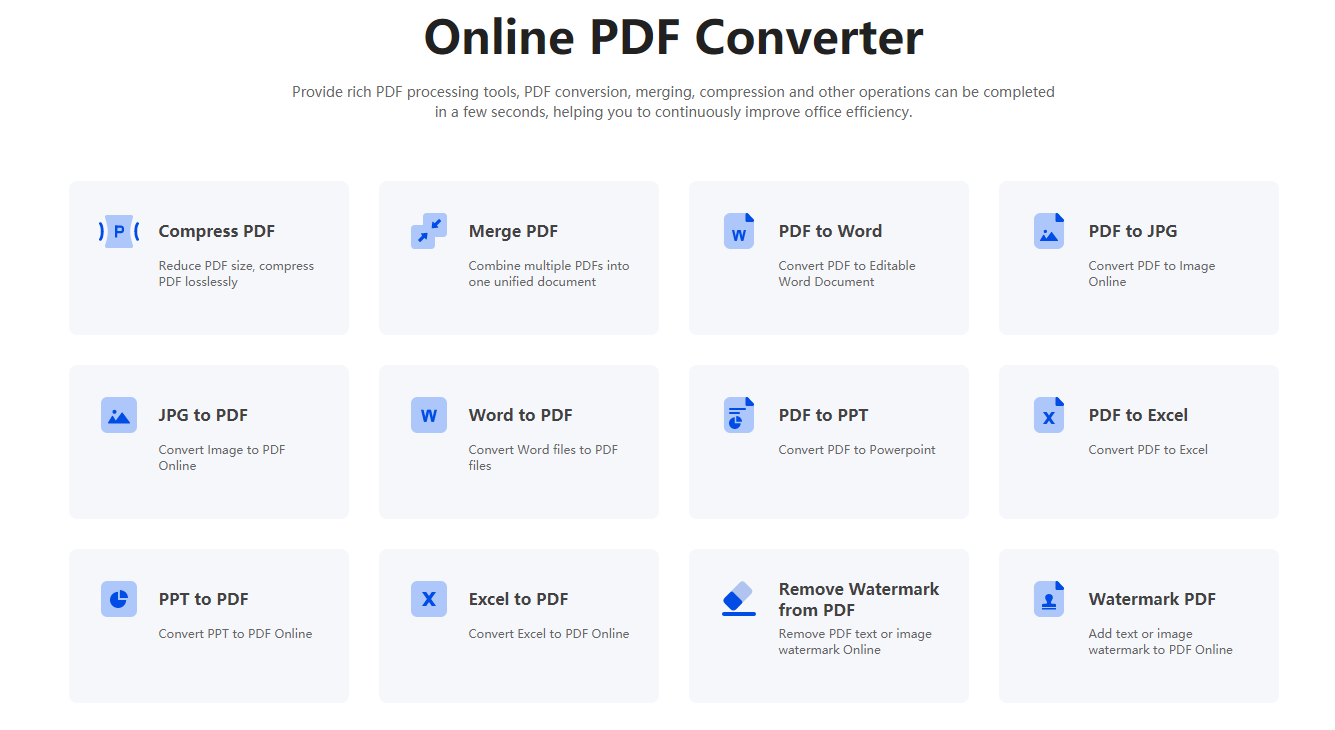 Open the page, and then click "Choose File" to select the file you want to convert ppt to pdf
Wait for the pdf file to be uploaded. After the file is uploaded, the page will start to automatically convert. If the file is relatively large, it will take a long time.
After the conversion is complete, the download interface will appear on the page. Click Download to download the converted pdf file.
The above is an introduction to the method of converting online PPT to PDF. Converting the document format online is more convenient than downloading software. If you need to convert documents frequently, it is recommended that you save PDFasset, so that when you want to convert documents, just can be converted at any time.