How to convert PDF to Excel online? The content of PDF is not easy to be changed, so it is very suitable for disseminating some information on the Internet. Sometimes, after we get the information, many times we need to edit and change the file, then we need to convert the PDF to How to convert PDF to Excel? Please look down with me.
Step 1, open your commonly used browser, search www.pdfasset.com, enter the home page and click the [PDF to Excel] function option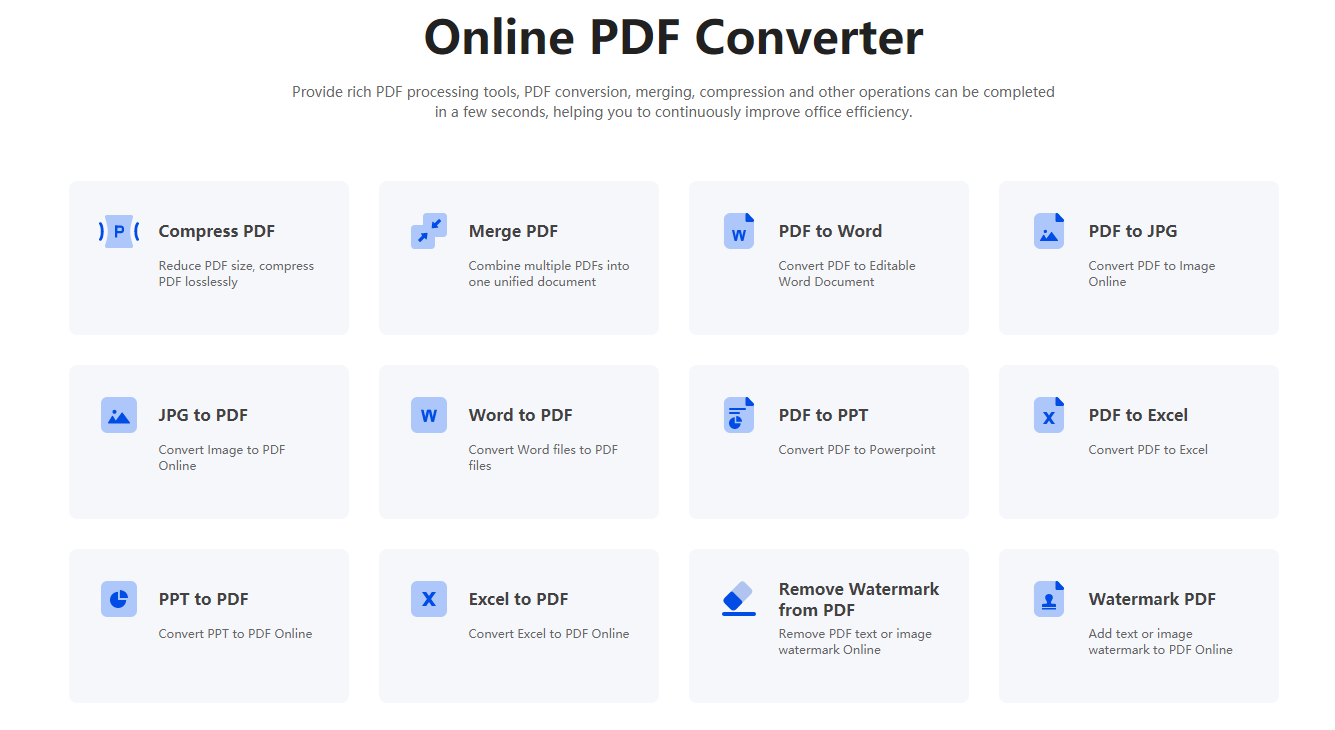 Step2, wait for the interface to jump, click the [Select File] button, in the pop-up window, select the PDF file you need to convert, and [Open] to upload
Step3, after the file is uploaded, click [Start Conversion]. Wait a few seconds, after the progress bar is displayed, click [Download] to save the converted Excel file.
How to operate PDF to Excel online? After reading the above steps, everyone must have learned the operation of PDF to Excel. Friends who need it, go to PDFasset to operate it.