Don't you know how to convert PDF to Excel? The PDF files designed by Adobe are widely distributed on the Internet, and the content is not easy to change. It is very suitable for disseminating some learning materials or article materials on the Internet. After many users get PDF files, they not only want to read, but also You also need to take notes, data, and even fill in the attached form in the PDF file, so you need to convert the PDF file into Excel, Word and other formats. At this time, some people may not convert PDF to Excel. Today, the editor will give you Introduce a very useful method.
Open the browser and search for www.pdfasset.com, after entering the homepage of the website, click the [PDF to Excel] option to enter the relevant page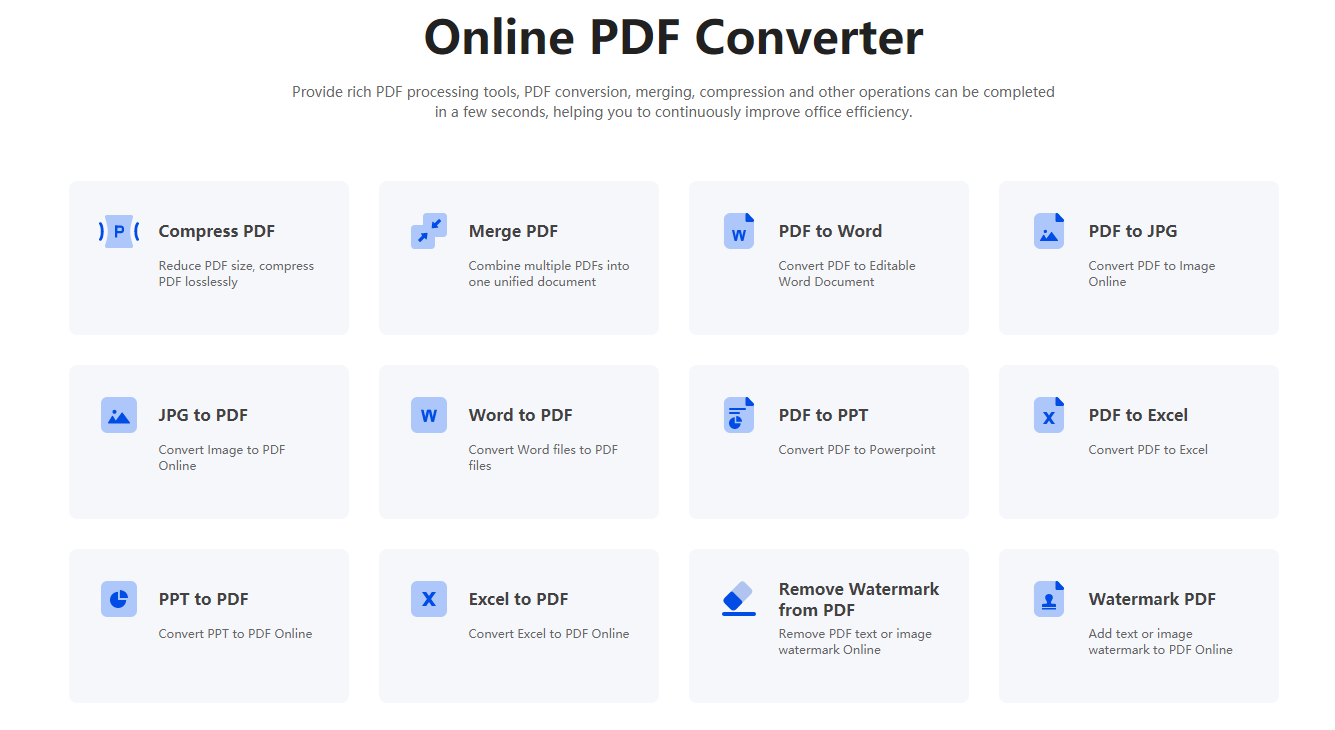 After the interface jumps, click [Select File], drag or select the PDF file you need to convert
After the file is uploaded, click [Start Conversion]. After a few seconds, click [Download] to get the converted Excel file
Have you learned how to convert PDF to Excel? Isn't this website great? On this website, you can also perform operations such as PDF to Word, PDF to PPT, etc. Friends who need it, go to the website to experience it!