How to convert PDF to Excel? The advantage of the PDF format is that no matter how you print on any operating system, on any size and resolution display, no matter how you print, the typesetting format will not be confusing, so we often convert documents to PDF format. EXCEL Forms also have similar requirements. In order to be safe and prevent modification, they are converted into PDF format and sent out. However, the person receiving the document is very anxious, holding a form in PDF format, how to analyze it? Including downloading to various Many of the data on resource websites are in PDF format, so how to convert PDF to Excel is a difficult problem for many people. Today, the editor recommends a trick for you, which you can learn as soon as you learn it!
Open the browser and search for www.pdfasset.com. After entering the home page, click the [PDF to Excel] function item to enter the relevant page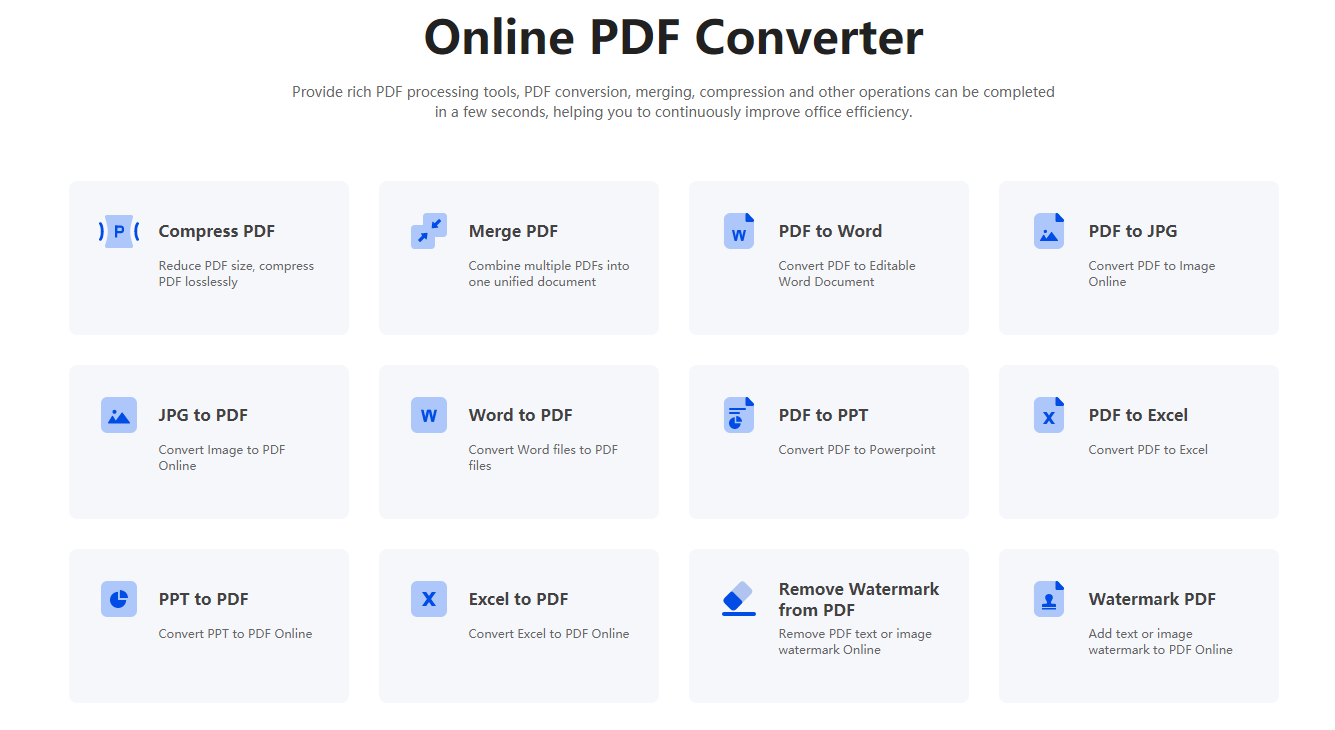 After the page jumps, click [Select File], select the PDF file you need to convert to Excel in the pop-up window, and open it for upload
After the upload is complete, click [Start Conversion], and after the progress bar is over, click [Download] to save the converted Excel file locally
How to convert PDF to Excel? The above steps are the skills I introduced to you. Have you learned it? Go to the website and try it now!