With the development of society, our life is not unchanged. The development of science and technology not only promotes the convenience of our life, but also the convenience of our work. The software we use in our work and the software for editing files are used. The most, but the file formats can also be converted to each other, because of the appearance of the converter, then, how to convert it specifically, next, the editor will use PDFasset to give you a specific introduction to how to convert excel to pdf and its The operation steps are explained in detail, I hope it can be helpful to everyone.
Open the browser and enter www.pdfasset.com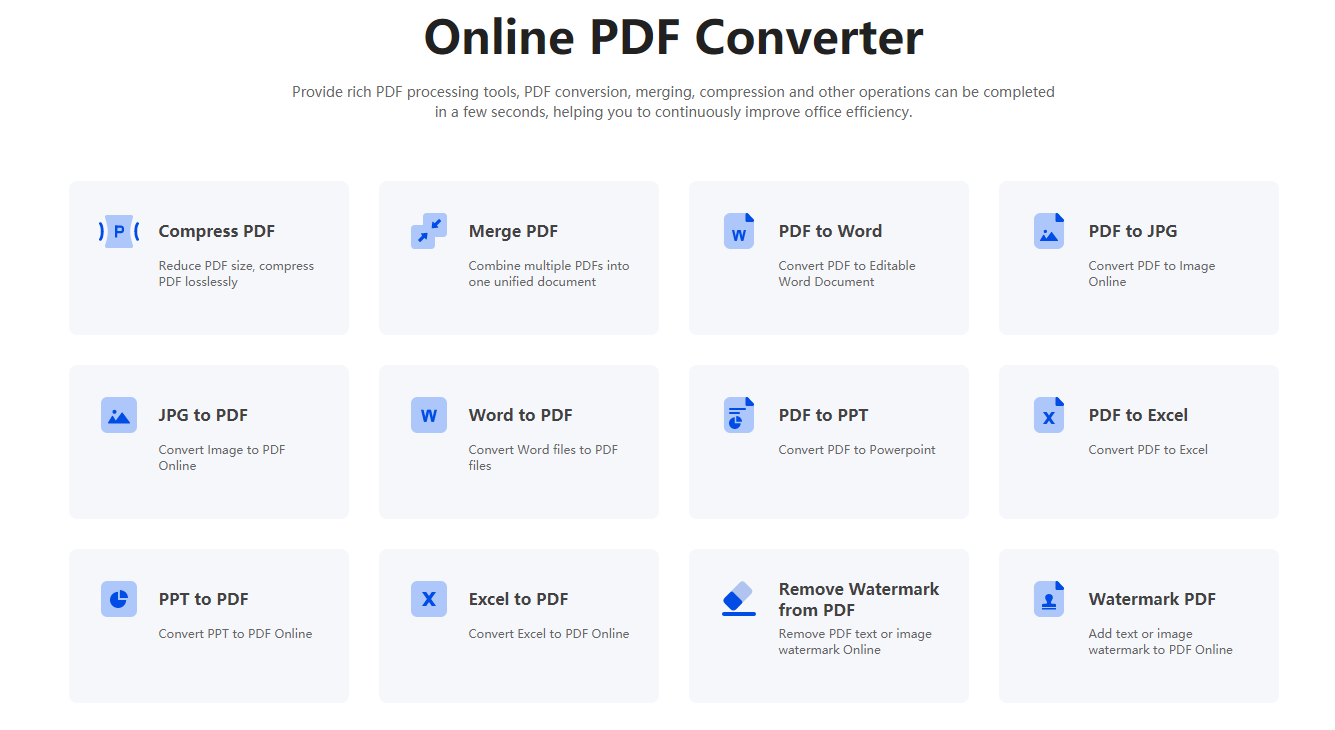 Enter the homepage of the website, click the "Excel to PDF" function, and enter the conversion window
Click "Choose to add files", upload the Excel you want to convert to the conversion window, click "Start conversion", wait for a few seconds, then the conversion will be completed
Click the "Download" button to get the converted PDF
What is excel used for, what are the functions of excel, and how to convert excel into pdf, the above is the detailed introduction I used PDFasset to give you, after reading this article, you should now have a better understanding of PDFasset Well, you can bookmark this website, and you can go to the website to convert it later when you need it.