In our current work, the use of PDF format is increasing, and various PDF problems need to be solved. Therefore, many small partners will ask how to convert excel format to pdf. I will tell you today. We now take PDFasset as an example. Interested friends can read the following articles to learn how to use PDFasset to operate and master basic operation skills, which can be used in daily work in the future. It not only saves working time, but also increases our productivity.
Open the browser and enter www.pdfasset.com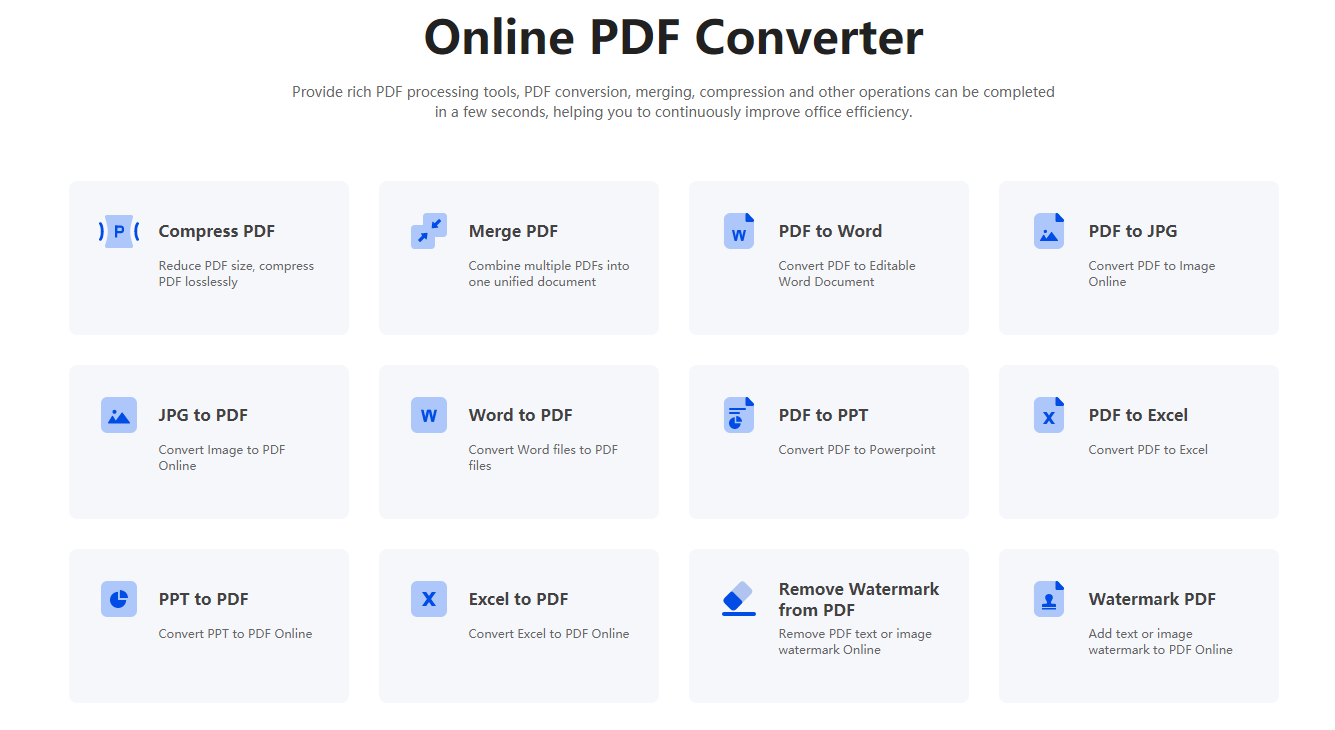 Enter the homepage of the website, click the "Excel to PDF" function, and enter the conversion window
Click "Choose to add files", upload the Excel you want to convert to the conversion window, click "Start conversion", wait for a few seconds, then the conversion will be completed
Click the "Download" button to get the converted PDF
How to convert excel format to pdf? How to convert excel to pdf? Do you guys have a deeper understanding of this? Do you like this article? Here I recommend PDFasset to my friends. It is specially for some PDF problems. If you like it, you can share it with friends in need. If you still have questions, you can consult us at any time or follow us.