Whether studying or working, you always have to deal with documents. In this process, you will encounter document conversion problems, such as PDF to Word, PDF to Excel, PDF to PPT, etc. Believe these, then if you need to convert the How to convert PDF to image? There are various methods on the Internet, software needs to be installed, and a lot of useless bundles are bundled, which makes people very annoying. Today, Xiaobian brings you a method that you can learn in one go, to ensure time-saving and high-efficiency! How to convert pictures to PDF? Take a look.
First go to the PDF online conversion platform: www.pdfasset.com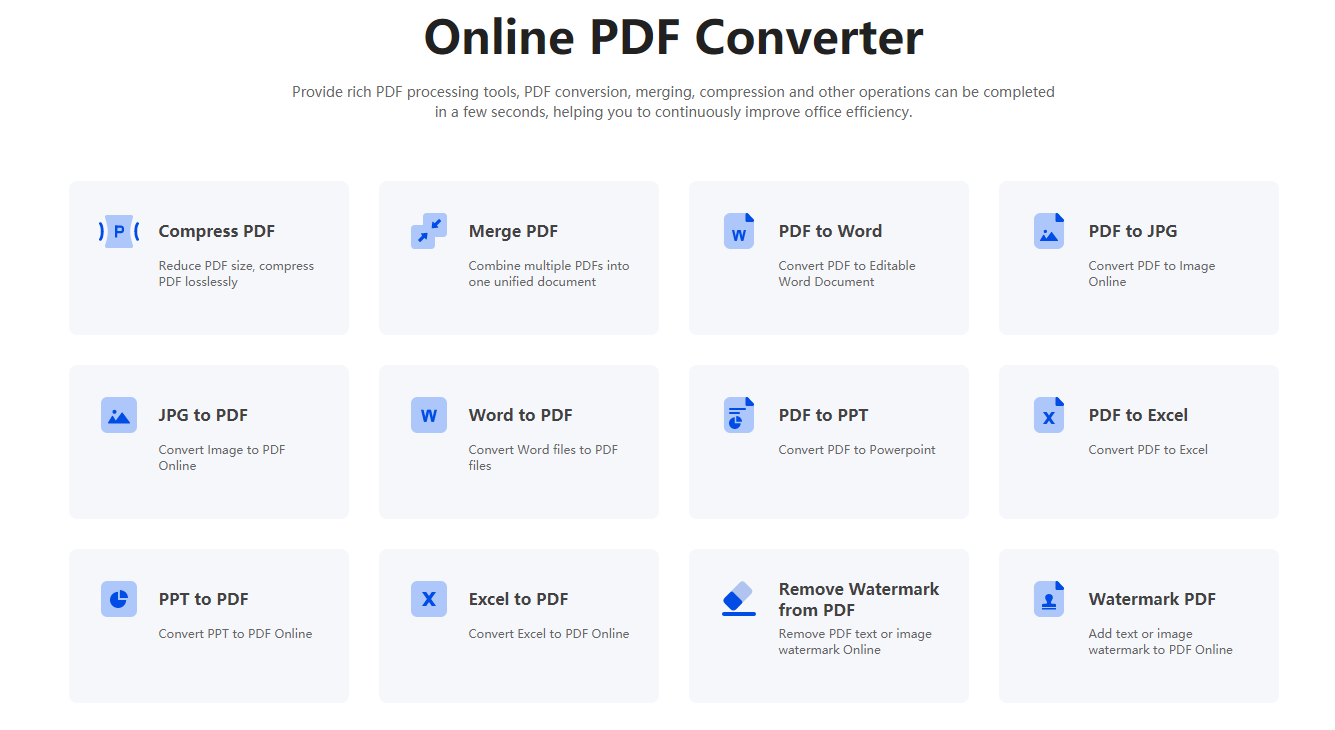 Click the "PDF to JPG" icon on the home page to enter the PDF document upload page
For the PDF document that needs to be converted last time, click the "Start" button to realize the operation of converting PDF to image.
Click the "Download" button to download the converted image
The method of converting PDF to JPG is introduced here. I believe you have got it. Those who need it can go to try it out and learn this set of operations. No matter what PDF conversion problems you encounter, you can easily solve them.