How to convert Word to PDF? In daily office, we often encounter such a situation. When we arrange a document in Word and print it out of the print shop, we find that not only the font of the document has changed, but the format is also changed. It has changed, and it has become illegible, which is painful. So we need to convert Word to PDF, so that the above situation will not occur.
Open the browser and enter www.pdfasset.com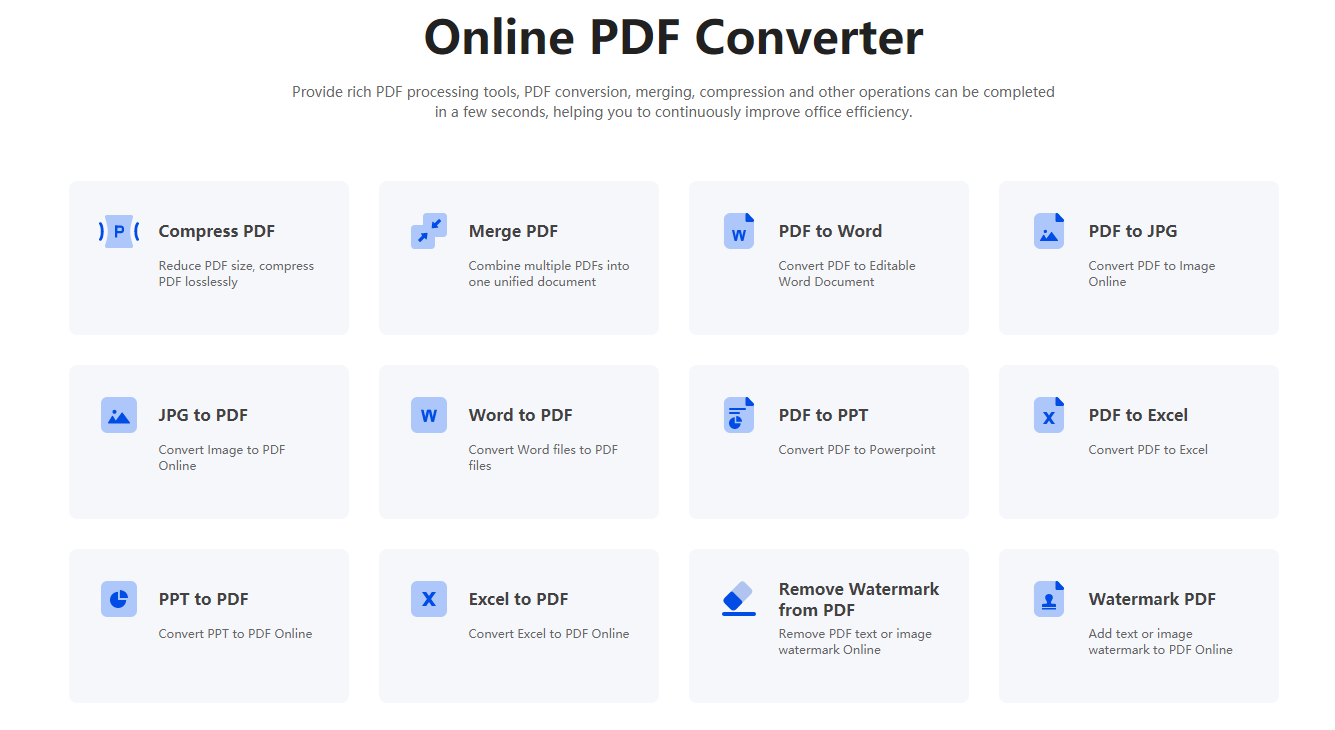 After entering the website, click the "Word to PDF" function to enter the conversion window
Upload the Word document to be converted to the conversion window, and click "Start Conversion"
Wait for a few seconds, you can complete the operation of Word to PDF
How to convert Word to PDF? The above is how to convert multiple Word documents into PDF in batches. Isn't it very easy and convenient? Well, today's sharing is here, and friends in need can now go to PDFasset to carry out Oh experience.